2013 K-POP Cover Dance Festival in London with JYP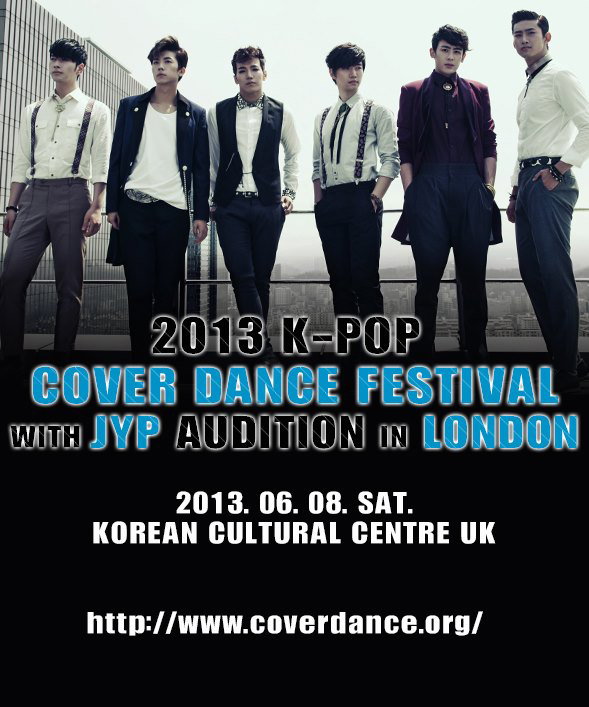 Date: June 8, 2013
Venue: Korean Cultural Centre UK, Grand Buildings, 1 – 3 Strand, London WC2N 5BW
Registration until June 3, and the teams who passed will be noticed by individual contact.
*Join in and participate in the festival with other KPOP fans from all over the world such as those from the UK, Spain, Germany, France etc. (Not only KPOP fans from UK but also people from other states can come and participate!!)
*You need to fill in your contact telephone number at registration.
http://www.coverdance.org/login?ReturnUrl=%2faudition%2fmyapplication