'2015 Artist of the Year' : Sora Kim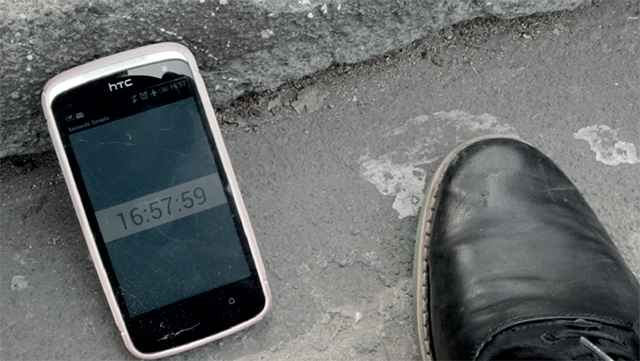 KCCUK presents the first London solo exhibition of acclaimed South Korean artist Sora Kim, marking her nomination as '2015 Artist of the Year'. The exhibition centres on the project 2,3, a new conceptual performance created specifically for the show; exploring notions of togetherness and visibility, the work questions the basic conventions of performance. Challenging convention and investigating our relationships with one another are hallmarks of Kim's practice and have established her as one of the key Korean artists of her generation.
Taking place at precisely 11pm (BST) on Sunday 13 September, 2,3 involved 15 performers who enacted a score written by Kim. They performed simultaneously, for 2 to 3 minutes, wherever they were at that particular moment – from Belgrade to Mexico City, from London to Seoul. They were accompanied by an audience – though the performance was impossible to see in the conventional sense – consisting of any person who shared that moment with the artist and performers; with a copy of the score and the names of the performers and their locations, the audience could enjoy the performance as it came into being in their imagination. As such, 2,3 could not be seen all at once, neither by the audience, the artist, nor by the performers themselves, yet it could be imagined in the mind's eye.
Kim's practice often involves participants and collaborators. For 2,3 Kim wrote a score consisting of 15 acts, each act being a single word or phrase: 'pain', 'abstract walking', 'under-bridge echo'. She then invited 15 artists each to perform a specific act, gathering an extraordinary collection of talented and renowned practitioners including a theatre director, a dancer, a filmmaker, artists, designers and musicians. The score was left entirely open to the performers' own interpretation; for Kim it was important not to know the final outcome – she embraces the unknown as integral to her working process. The only requirement was that they film or record their performance.
In this exhibition Kim presents the videos and sound recordings as a time-based installation, creating a new dimension to the performance. The material is shown not as documentation, but as a recreation of the performance in an exhibition context. Under different spatial and temporal conditions, Kim's installation allows visitors to create their own experience of the performance that took place on 13 September.
2,3 explores the idea of distance and the possibility of being together whilst being far apart. Although the performers were not physically together, the artwork was constituted precisely by the fact that they performed the score simultaneously, accompanied by an unseen audience. Kim questions the limits and possibilities of seeing; 'what are we not seeing when seeing? What are we seeing when not seeing?' 2,3 stems from projects in recent years such as Three Foot Walking, 2013, that exist only in text form and which the audience therefore have to imagine without seeing.
Date: Monday 12 October
Venue: Korean Cultural Centre UK, Grand Buildings, 1–3 Strand, London WC2N 5BW