'2020 Vision': insights from the London 2012 Games – Lord Deighton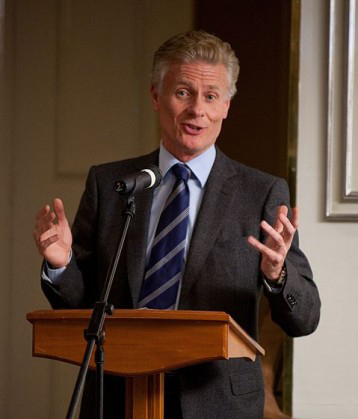 Lord Deighton, Commercial Secretary to the Treasury and former CEO of LOCOG, will speak at a Japan Society Forum. In this lecture, he will share his insights on London's experiences during the run-up to the 2012 Olympics and Paralympics and discuss lessons which can be passed to the 2020 Games organisers in Japan.
Tokyo's bid for the 2020 Games proved successful in the summer of 2013, at a time when the triumphs and challenges of the 2012 Games were still fresh in the British consciousness. Lord Deighton's experiences at the head of a workforce of six thousand – not to mention its seventy thousand volunteers and 100,000 contractors – mean that his talk will be of great relevance and interest both to individual members of the Japan Society, and to those corporations looking to Tokyo's winning bid as an opportunity for investment in a recovering economy.
One of Lord Deighton's key responsibilities as a Government minister is for infrastructure and for the delivery of new projects across the public sector. His Olympic experience is hugely relevant to these responsibilities; he will speak about how these can be applied to some of the major decisions now facing the Government and also all those companies investing in the UK.
The Japan Society is most grateful to Simmons & Simmons LLP for kindly hosting this event.
The Rt Hon The Lord Deighton KBE joined the Treasury following his role as Chief Executive of the London Organising Committee of the Olympic and Paralympic Games. Over six and a half years as CEO he was in charge of the day-to-day operations of the Committee, overseeing £700 million of contracts to help deliver the hugely successful Games. Prior to joining London 2012, he was the Chief Operating Officer of Goldman Sachs in Europe, and a member of its European Management Committee. In his current position at the Treasury, Lord Deighton's very wide-ranging responsibilities include delivery of the Olympic Legacy, a vital consideration both in London and for the Tokyo planners.
Date: Thursday 30 January 2014, 6.00 for 6.30pm
Venue: Simmons & Simmons LLP, CityPoint, One Ropemaker Street , London EC2Y 9SS
Booking deadline: Tuesday 28 January