A Midsummer's Fantasia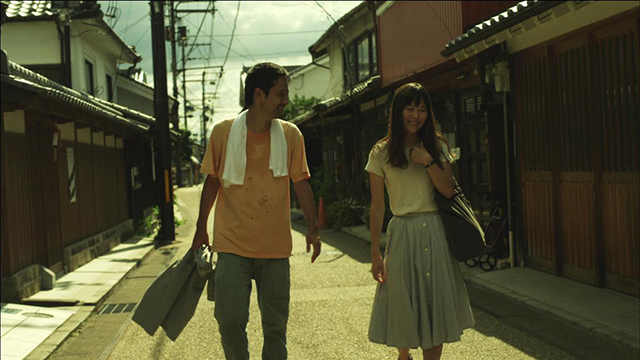 A Korean director (Lim Hyung-kook) travels to the Japanese town of Gojo to scout for locations for his next film. He is joined by his assistant director, Mi-jung (Kim Sae-byuk), who interprets for him and together they tour the area, interacting with locals along the way. Soon, a story of romance told in the early stages of the film takes centre stage as a Korean actress (again Mi-jung) meets a local farmer. Together, the two take a gentle journey around the town, slowly opening up to each other, finding areas of commonality along the way. More than anything elsedetails the often desperate search for human to human connection.
By Paul Quinn
Film info
2015. Directed by Jang Kun-jae, starring Kim Sae-byuk, Iwase Ryo, Lim Hyung-kook, 96 mins.
Picturehouse Central, 05 Nov 15 6:30 pm