A Pair of Fragile Glasses by Francesca Cho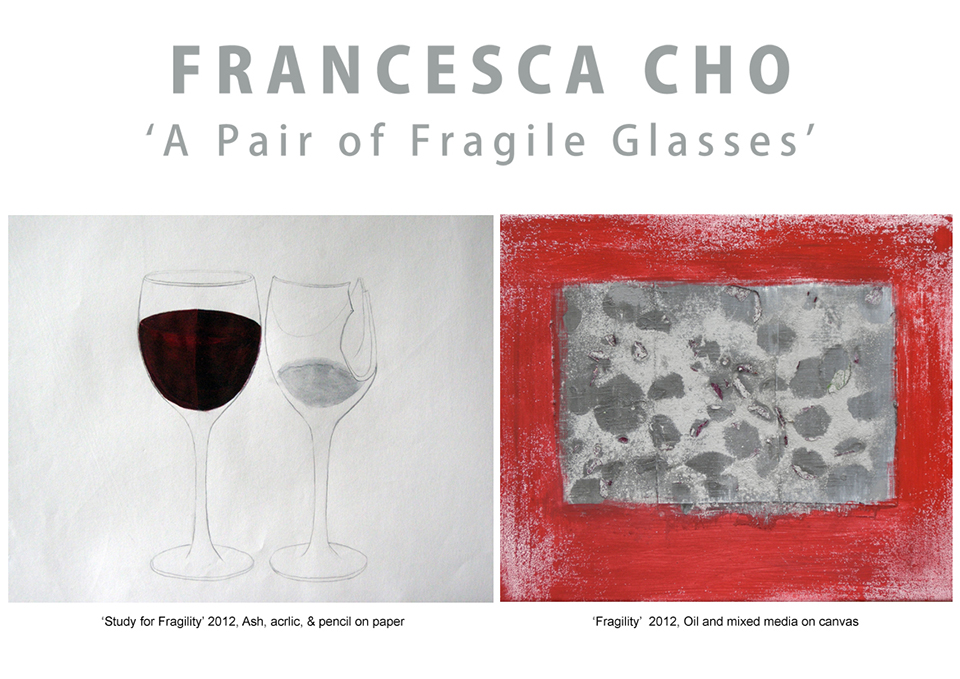 One of London's leading arts venues, Riverside Studios is hosting Francesca Cho's Solo Show (12th – 31st August).
This influential gallery are has flourished since Channel 4's opening night launch party was held at the Studios in 1982.
Alongside her new ash paintings, local abstract artist, Francesca Cho presents a series of study works and drawings on paper from 1996 to present, which have never before been seen in public.
"Art is an important part of our lives; it can be found and seen everywhere. When an artist says something is art people become aware of it, whether or not they entirely agree or disagree with the statement." – F. Cho, 2012
Date: Sun 12 Aug – Fri 31 Aug
Venue: RIVERSIDESTUDIOS Gallery, Crisp Road, Hammersmith, London W6 9RL
Web1: www.riversidestudios.co.uk
Web2: www.francescacho.com