A Reading Performance of Pearl and Dagger at The Other Palace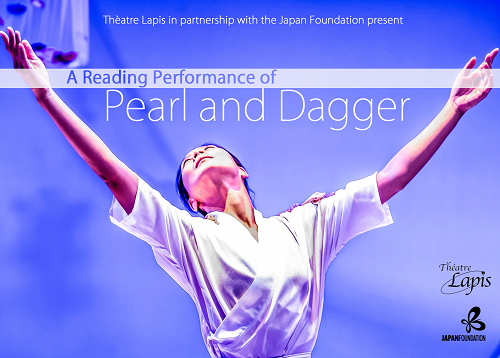 Pearl and Dagger is a new musical inspired by the Japanese folktale, A Story of Oki Island, which can originally be found in Ancient Tales and Folklore of Japan, written in 1906 by Richard Gordon Smith, a British naturalist.
It is the story of Tokoyo, a young woman dealing with the grief over her deceased mother. When her father, the former samurai Oribe, is wrongly imprisoned on a mysterious island, she sets out on a journey to find him and must discover the secrets of the island, her family, and the meaning of real bravery.
Originally conceived by composer/lyricist Eden Tredwell, directed by Yojiro Ichikawa and co-written by Nozomi Abe, this is the first trial show of the unique production devised from the collaboration between British and Japanese artists, combining both Western musical theatre and Japanese tradition. As part of Thèatre Lapis five-year project 'Brilliance 2016-2020', which retells Japanese stories in unique theatre setting, the team behind this production aims to raise and increase awareness of Japan and Japanese culture, as well as hopes that this theatrical experience becomes an invitation to the world of Japanese aesthetics.
Thèatre Lapis is planning to expand this production and tour it to various locations in the UK towards 2020.
Date: 29 November 2019 from 2.00pm
Venue: The Other Palace, Studio, 12 Palace Street, London SW1E 5JA