A Ruin Nation: Excavating Japan's Haikyo Boom – Mark Pendleton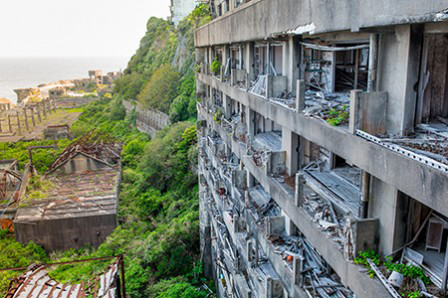 Since the 1990s, Japan has been caught up in a boom in interest in haikyo (ruins) that extends from literary and artistic representations to industrial heritage campaigns and tourist initiatives. These material remnants evoke past glory days, such as the postwar economic boom, while also bringing to the surface questions about how Japan deals with crisis and change.
While the haikyo boom appears relatively new, interest in ruins in Japan also has a much longer cultural history that extends throughout the 20th century, from the great Tokyo earthquake of 1923 to the postwar ruined landscapes of Japan's cities and the collapse of the economic bubble into the Lost Decades. It might be tempting to see fascination with ruins as nostalgic and backward-looking – and that is certainly part of the story – but it is not the full picture. This lecture will discuss past and present popular representations of ruins in Japan as sites where complexities have been and continue to be explored – from issues associated with the difficult histories of East Asia through changing economic, social and environmental presents and ultimately to an array of competing visions of the future.
Date: Monday 15 August 2016, 6.45pm
Venue: Small Lecture Theatre, Cavendish Campus, University of Westminster, 115 New Cavendish Street, London W1W