A Soldier's Tale: 60 Years of Memories, 130 Years of Friendship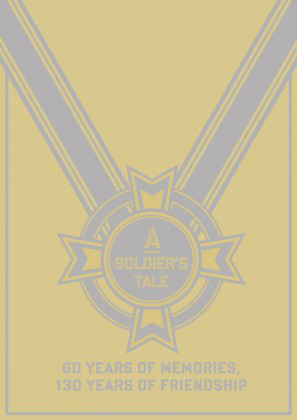 A Soldier's Tale is an exhibition inspired by various tales told by British soldiers – real and tragic yet dramatically inspiring. It is not a manifesto of political views or ideological endorsements but a journey of courage, brotherhood, despair and human endurance.
Everyday we are surrounded by headlines of conflicts around the world. However, the Korean War – often called 'The Forgotten War' – represented one of the bloodiest episodes in 20th century military history. Troops from over 20 nations fought bitterly for 3 years, which – after 4 million civilian and military casualties – ultimately ended in a stalemate.
It marked an important corner stone in world history; the first cold war conflict and one that is still, technically, going on. Yet its veterans – Korean, British or international – have quietly faded into oblivion.
2013 saw a new – and a hitherto relatively unknown – young leader of belligerent North Korea breaking a 60 year old truce and triggering "the most serious crisis" since the Korean War. The exhibition takes place in the month commemorating the 60th anniversary of the ceasefire. 60 years in oriental culture marks the full cycle of life and 2013 also coincides with the 130th anniversary of diplomatic ties between the UK and Korea.
It is this extraordinary incident which this exhibition chose to focus on to reflect on in a year when the Korean War comes to a full cycle. It tries to remember not only the forgotten but also convey the untold such as the betrayal by your 'own' and weeping for 'the others.'
A Soldier's Tale consists of 19 works by 14 artists, together with 30 photographs of the DMZ, both past and present by 7 photographers. The artworks respond in diverse ways and encourage visitors to reflect upon the untold pain, optimism and perseverance. The exhibition however aims to bring out raw perspectives by bringing together the unnatural; foreign subjects processed through local eyes and minds, the old (war veterans) and the young (post-war generation artists), and maybe the 'forgotten' versus the 'forgetting.'
The exhibition planning started from collecting stories around the Gloucestershire Battalion of the legendary 'Battle of Imjin'. The battle took place 22-25 April 1951 where 750 British Glosters held back against an onslaught of 7,000 Chinese soldiers for three days. The Gloucestershire Battalion held its ground and fought until it's last men; secured three days without any ammunition. The artists further researched and met the veterans and their new works will be shown for the first time at this exhibition.
Exhibition Dates: 8 July – 20 July 2013
Venue: Asia House, 63 New Cavendish Street, London W1G 7LP
Presented by ISKAI Contemporary Art