A Story of Locality and the Creation of Regional Identity in Japan, from the viewpoint of producer, Hidetaka Ino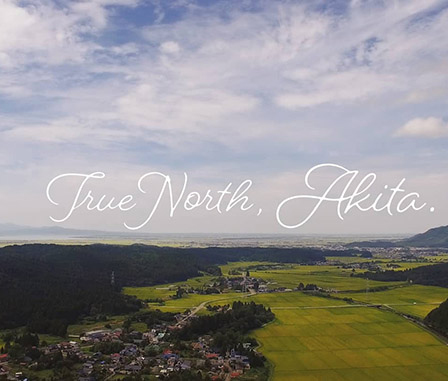 augment5 Inc. has recently attracted attention worldwide for its independent productions. Their stunning films, featuring views of a Japan which they find particularly beautiful, have gone viral among an internet audience. We are delighted to welcome producer Hidetaka Ino for this special event featuring some of his key works, including the True North, Akita series.
Ino will speak about the concept of locality in Japan, as he sees it, and how this is being developed. His True North series takes its title from the nautical term, referring to the geographical North Pole; the imaginary northern axis around which the earth turns. Ino hopes that the Japanese North can become a measure of beauty and abundance.
Hidetaka Ino was born in Aichi Prefecture in 1983 and has been involved in a range of different internet businesses since his student days. He is President of augument5 Inc. Since establishing the company, he has acted as consultant for the internet and development divisions of large corporations, while also achieving large worldwide audiences for his own films. Since 2013 he has focussed on film production.
Date: Thursday 9 February 2017, 6.30pm
Venue: The Swedenborg Society, 20-21 Bloomsbury Way, London WC1A 2TH