A Talk by Yukiko Mishima (Director of Dear Etranger)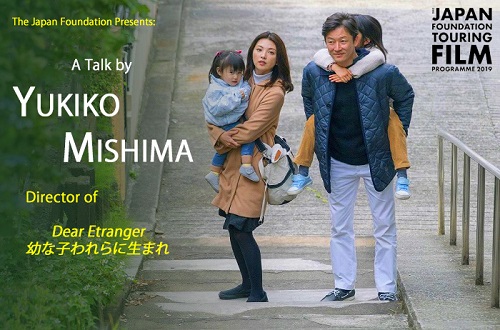 Female director and screenwriter Yukiko Mishima's career spans nearly three decades, having started by writing and directing human documentaries for television. Her first feature film, The Tattoer, was released in 2009 and is based on Junichiro Tanizaki's literary classic. Since then, Mishima had directed a further seven feature films, Bread of Happiness (2012) and A Drop of the Grapevine (2014) as well as A Stich of Life (2015) which was screened as part of the Japan Foundation Touring Film Programme 2017. Dear Etranger (2017), also one of the feature films in this year's Japan Foundation Touring Film Programme, is Mishima's sixth film which won the Special Grand Prix of the Jury Award at the 2017 Montreal World Film Festival. 

Following the UK premiere of Dear Etranger in early February, Mishima will join us in conversation with Dr Irene González-López of Kingston University, revealing the behind the scenes production of a poignant human drama which deliberates on the meaning of "family". Exploring the development of Mishima's career up until now, she will also discuss her inspiration and creative style as well as what she cherishes in the process of filmmaking.
Date: 28 March 2019 from 6.30pm to 8.30pm
Venue: The Soho Hotel, 4 Richmond Mews, London, W1D 3DH