Abenomics and beyond – David Pilling, Asia Editor for the Financial Times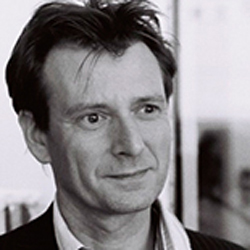 The Japan Society and Clifford Chance are delighted to welcome David Pilling, Asia Editor for the Financial Times, to talk to members about Japan's economic present and future.
From the much debated merits of Abenomics, to future policy forecasting, Pilling will explore the complexities of Japan's changing fortunes and consider the pressures of regional politics, most critically the country's troubled relationship with China.
To enjoy the panoramic views from Clifford Chance's 30th floor, guests are invited to an informal drinks reception following the talk.
David Pilling is the Asia editor of the Financial Times, based in Hong Kong. He oversees the FT's coverage of the Asia region from Afghanistan to Australia, including China, India and Japan. Previously Tokyo Bureau Chief for the FT from January 2002 to August 2008, his column ranges over business, investment, politics and economics. He joined the FT in 1990. He has worked in London as an editor, in Chile and Argentina as a correspondent and covered the global pharmaceutical and biotechnology industry. Pilling is also the author of Bending Adversity: Japan and the Art of Survival (Penguin, 2014), a portrait of contemporary Japan and resilience in the face of disaster.
Date: Monday 13 January 2014, 6.30 – 8.30pm
Venue: Clifford Chance, 10 Upper Bank St, London E14 5JJ
Booking deadline: Thursday 9 January