An Exhibition and Performance by The Korean Artists Association UK: O BANG SAEK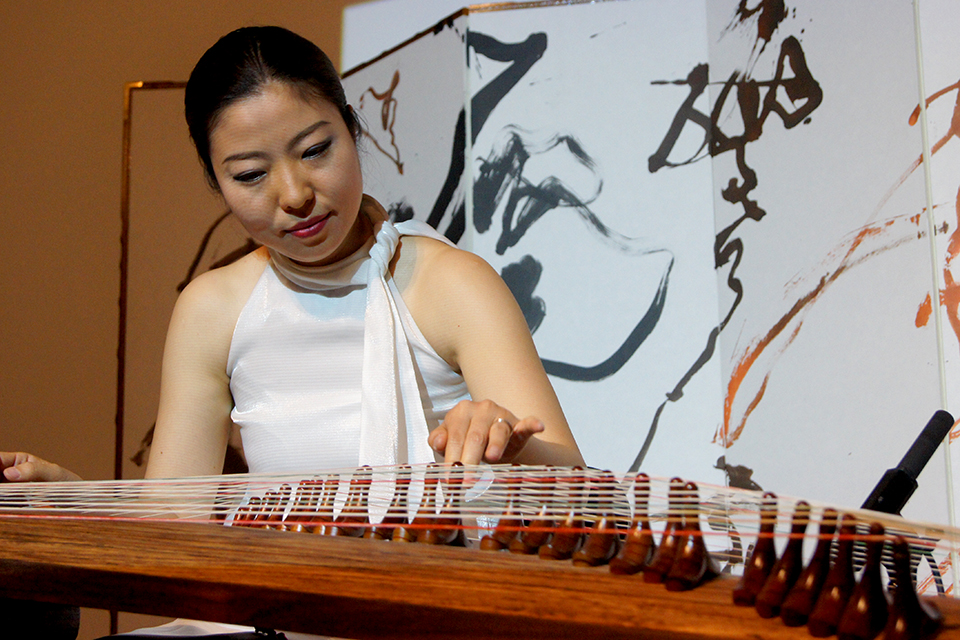 The Korean Artists Association UK (KAAUK) is delighted to present Obangsaek at the Korean Cultural Centre UK.
Obangsaek refers to the five traditional Korean colours of blue, red, yellow, black and white. These symbolize:
tree, fire, iron/gold, water and earth respectively, associations which percolate deeply through Korean culture.
The UK based Korean Artists of KAA here explore Obangsaek through visual arts, music, dance and performance.
Visual artists present diverse media; painting, sculpture, illustration, video, photography and installation.
Music is performed on the keyboard, kayagum, flute and traditional percussion instruments (kanggwari, jang-go, jing, and buk). The main rhythmical pattern is the traditional chil-chae in which percussion holds a complex rhythmical structure in four long sections while other instruments improvise.
The dance performance, Bridging Colours, brings out the relationships of the five colours to the seasons and the elements.
Exhibition: Soon Yul Kang, Bada Song, Jean Kim, Young-shin Kim, Kihyun Kim, Miso Park, Sunju Park,
Eunjung Feleppa, Sooyung Lee, Hyunseok Lee, Eunmi Li, Enya Elswood, Jeesun Hwang, Joohee Chun, Kitty Jun-im, Dean Shim, Tae Hyung Kim
Performance: Jieun Jung, Sabrina S.D.H.Y Park Kim, Jee Soo Shin, Jeunghyun Choi, Ae Jin Han, Seyoung Jeong, Yong Min Cho, Woojae Jung(stage manager)
Guest Musician: Gina Ha-Gorlin ( Koren percussion ), Jin Kyung Park ( Flute ) Dance Department, University of Rohampton
Date: 28th Nov – 4th Dec
Venue: Korean Cultural Centre UK