An Update on Tourism Recovery in Japan: Ryoichi Matsuyama, President of JNTO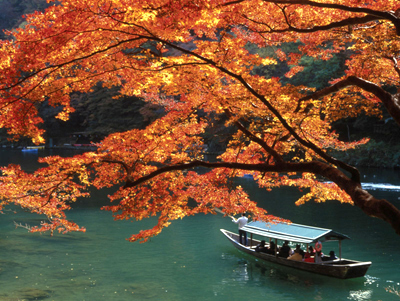 In this seminar Ryoichi Matsuyama will give an update on the state of Japanese tourism, covering the latest trends and challenges for the industry's future. The updates from last month's The Global Summit of World Travel & Tourism Council, in Sendai and Tokyo, will also be mentioned.
Ryoichi Matsuyama, President of the Japan National Tourism Organization in Tokyo, will be paying his first visit to London since his appointment last October. He graduated from the University of Tokyo in 1972. Formerly employed across the globe with Mitsui & Co, from Milan to New York, Mr Matsuyama also served as the Ambassador of Japan to the Republic of Botswana from 2008 to 2010.
Martin Barrow, honorary Ambassador of Visit Japan, will introduce Mr Matsuyama and act as chairman for this Japan Society seminar.
There will be an opportunity for audience questions and joint discussion on the branding of Japan overseas. UK and Japanese travel industry professionals, as well as others interested in any sector relevant to the topic, will benefit from gaining knowledge about the tourism relationship between the UK and Japan.
To reserve your place, please call the Japan Society office on 020 7828 6330 or email events@japansociety.org.uk
Date: Monday 28 May 2012, 12.00pm – assemble (light lunch), 12.30pm – seminar, 2.00pm – close
Venue: JETRO, MidCity Place, 71 High Holborn, London WC1V 6AL
Fee: Free for members of the Japan Society and those introduced by JNTO and JETRO, £10 for non-members
Booking deadline: Thursday 24 May