Anisong – The Musical World of Anime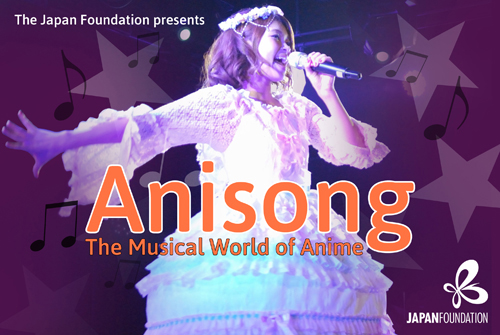 From the onset of anime in Japan, the accompanying music has always been fine-tuned to the content of the anime as well as its audience. While the music style of each song varies and differs depending on the period, the songs used and created for anime are often passionate, melodic and almost always undeniably infectious. Recently the songs have evolved from mere accompaniments or frills to the anime to become more independent and acknowledged in their own right as a genre known as anisong ("Anime songs").
Responding to this musical phenomenon, the Japan Foundation present a special event delving deep into the topic of anime music, which is today considered one of the main driving forces in the Japanese music industry. Featuring a talk by Dr Rayna Denison, lecturer at the University of East Anglia, the event will trace anime music's brief historical journey while examining the impact it has had upon the anime industry and its viewers.
Following on from the talk, there will be a special performance by Aya Ikeda, the songstress behind the themes of the very famous anime series Pretty Cure (aka PreCure) a "magical girl" anime, as well as the opportunity to sing along too!
Come and immerse yourself in the musical world of anime and kick-off 2017 in style!
Date: 18 January 2017 from 6.45pm
Venue: Foyles Bookshop, Level 6, 107 Charing Cross Road, London, WC2H 0DT