"Anjin 1600: Edo Wonderpark" – David Blandy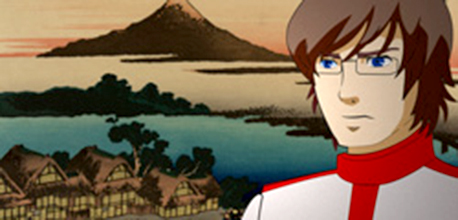 The Rose Lipman Building, In partnership with East London arts agency Create London "Anjin 1600: Edo Wonderpark", a multi-room installation incorporating the second part of an anime-styled animation. The work is based upon a re-imagining of the story of William Adams (1564-1620), a sea navigator known as the first Englishman to set foot in Japan in 1600.
The exhibition will be a complex meditation on colonialism, cultural tourism and identity. Supported by Arts Council England, The Great Britain Sasakawa Foundation and in association with The Graduate School of Film and New Media, Tokyo Geidai.
Curated by Keith Whittle under his commissioning agency Fountain Co-produced by Elizabeth Newell.
Date: 13 September – 26 October 2013
Venue: Lipman Building, 43 De Beauvoir Crescent, LONDON N1 5SQ
Web: http://www.createlondon.org/event/anjin-1600-edo-wonderpark-david/
Organiser: Create London