Archipelago: Exploring the Landscape of Contemporary Japanese Women Filmmakers: Rent-a-Cat (レンタネコ)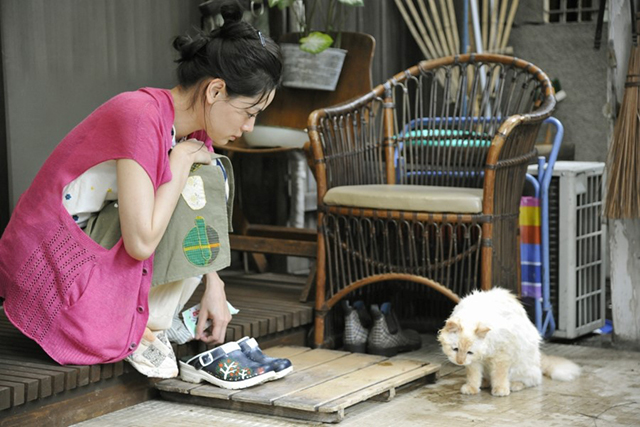 Sayoko lives alone in a one-story, traditional Japanese house. However, she is not really alone. Everywhere in the house, there is a cat, another cat, yet another cat… Since her childhood, Sayoko has had a way with cats. She shares her house with them and spends her time, taking care of the family altar for her beloved grandmother, and operating a rent-a-cat business. "Rent-a-…Cat. Rent-a-Cat, cat, cat. Feeling lonely? I'll lend you a cat." Every day she walks along the riverside, pulling a two-wheeled cart full of her cats.
The director, Naoko Ogigami, studied Film at the University of Southern California. After achieving commercial and critical success with Kamome Diner (2006) and Glasses (2007), her film Toilet (2010) received the 61st Rookie Award for Art Encouragement from the Ministry of Education, Culture, Sports, Science and Technology. Her latest work, Close-Knit, was screened at the BFI London Film Festival 2017, where it won critical acclaim.
Date: 22 November 2017, 6.30pm
Venue: The Embassy of Japan in the UK, 101 – 104 Piccadilly, London W1J 7JT
Web: http://www.uk.emb-japan.go.jp/itpr_en/films_booking.html
Organiser: The Embassy of Japan in the UK