Arita Porcelain and the Chelsea Flower Show: 400 years of History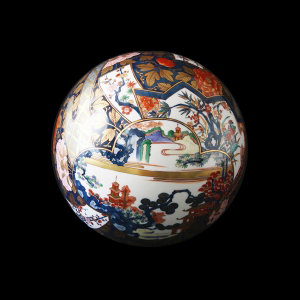 The town of Arita in Saga prefecture is one of the most famous centres for Japanese porcelain. Dating its production back to 1616, it will celebrate its 400th anniversary in 2016. Arita is small, with a population of just 20,000, but the first porcelain from Arita that was exported to Europe in the 17th century was welcomed with enormous enthusiasm. From 1650, Arita porcelain was exported through the Dutch East India Company and became known as Imari ware, and was enjoyed throughout much of Europe. The porcelain, having travelled across the sea to Europe, became more highly treasured than gold, and was exported to various countries, having a major influence on European art and culture.
Yukio Suzuta, Director of the Kyushu Ceramic Museum, will discuss the history of Arita porcelain. Shuko Noda, who is a garden designer, will talk about his concept and objectives in introducing this historical ceramic ware into garden designs as a member of Team SAGA, an entry in the Artisan Division of the 2014 Chelsea Flower Show. Noda sees beauty and history from the past and also the eternity of Arita porcelain, and tries to incorporate these attributes into his gardens.
Date: 6 May 2014, 6.00pm
Venue: Daiwa Foundation Japan House, 13 – 14 Cornwall Terrace, London NW1 4QP. Nearest tube: Baker Street
Tel: 020 7486 4348
Email: office@dajf.org.uk
Web: http://www.dajf.org.uk
Organiser: The Daiwa Anglo-Japanese Foundation