Artist Talk by Shun Ito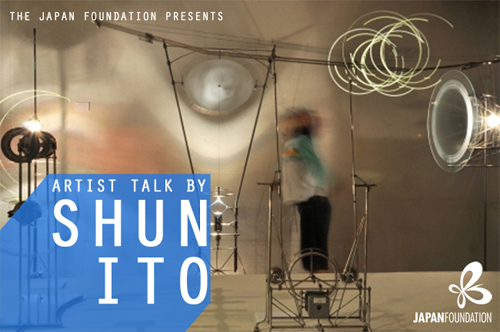 Japanese artist Shun Ito is a multi-hyphenate artist whose career spans from performing arts to moving images. His meticulously constructed kinetic sculptures projected by light or the power of gravity, produce complex colours, shapes, and sound though dynamic energy. As a former dancer and technical director of KARAS (founded by Saburo Teshigawara), Ito's interest in theatrical art and physical expression has seemingly played a strong role in his body of work.
With Ito's first major UK show Cosmic Birds premiering in Birmingham this May, the Japan Foundation has invited him to give a special talk about his work and his colourful career to date, as well as the uncover the source of inspiration in the creative process of constructing these dramatic installations.
Date: 19 May 2016 from 7.00pm
Venue: October Gallery, Theatre Showroom, 24 Old Gloucester Street, Bloomsbury, London WC1N 3AL