Artist talk by Sputniko!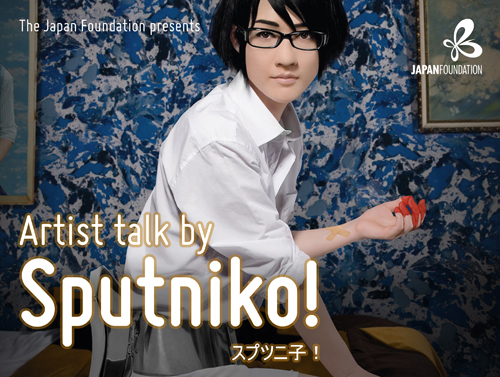 Sputniko! is a British/Japanese artist and designer who creates machines, robotics, music and video exploring issues surrounding technology and pop culture. A graduate of London's Royal College of Art, Sputniko!'s graduation piece Menstruation Machine—Takashi's Take (2010), a device simulating bleeding and pain to mimic that of menstruation in order to allow men to understand the experience, was the first of her projects which caused ripples in the contemporary art scene and was just months later exhibited at the Museum of Contemporary Art Tokyo. Since then, Sputniko! has continued to produce playful and cross-boundary work examining technology of everyday life, critically speculating alternative futures for humanity and the world.
A fearless artist able to go beyond ordinary thinking and now teaching at the MIT Media Lab in Massachusetts, United States, Sputniko! will introduce her varied artistic practice and themes for her adventurous projects. With a background in mathematics and computer science, she will also suggest how this unusual artistic upbringing influenced her work, and why she uses the field of critical design to deliver and communicate her dynamic ideas.
Considered a pop personality in Japan also named one of Vogue Japan's Women of the Year in 2013, Sputniko! is without doubt one of the biggest rising stars in contemporary art who is continuing to change the course of female artists in Japan.
Date: 31 May 2016 from 6.30pm
Venue: Impact Hub King's Cross, 34B York Way, London N1 9AB