Artist talk: Keiji Ishida in conversation with Prof David Rayson, RCA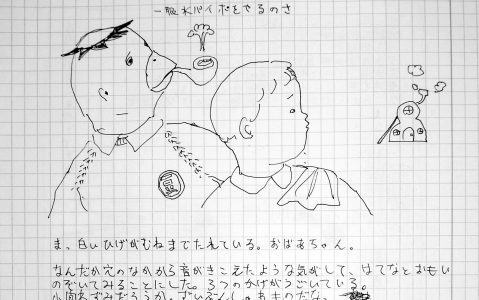 Drawing away from the conventions of story books, Keiji Ishida's works explore the significance of images when they are set free from the written word. The image, reconstructed as a new point of departure, invites the viewer into a space in which the decontextualised illustrations can narrate alternative stories.
Keiji Ishida will be joined in conversation by Professor David Rayson, Head of Painting at the Royal College of Art.
They will discuss Ishida's practice and current exhibition, particularly the relationship between painting and illustration, the significance of detaching images from their intended narrative roles, and how a world populated by storybook characters serves the artist's concerns now as an adult.
Date: 19 November 2015, 6:00pm – 8:00pm
Venue: Daiwa Foundation Japan House, 13/14 Cornwall Terrace, London NW1 4QP UK
Tel: 020 7486 4348 Fax: 020 7486 2914
Email: events@dajf.org.uk
Web: http://www.dajf.org.uk
Organiser: Daiwa Anglo-Japanese Foundation