Artist talk: Shinro Ohtake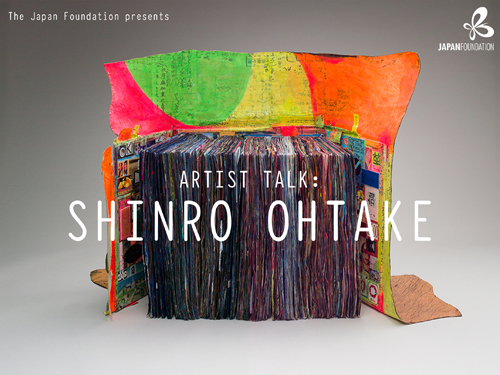 Constantly exploring the act of creating, Shinro Ohtake is a distinguished Japanese contemporary artist whose career spans over 35 years. His work is truly borderless with his main medium being painting but also expands into sculpture, design, installation, and even experimental music.
Ohtake's subject and complex style has earned him numerous invitations to exhibitions worldwide including dOCUMENTA (13) in 2012, the Venice Biennale in 2013 and this year's Yokohama Triennale. Additionally, he was recently awarded one of Japan's most prominent art accolades, The Agency for Cultural Affairs Minister's Award for the Fine Arts 2013-2014.
In conjunction with the largest U.K. exhibition of his work at Parasol unit foundation of contemporary art in London, The Japan Foundation has invited Ohtake to explore the characteristics of both his past and recent work, and the unprecedented approach he uses for his own brand of accumulation. In discussion with Mark Rappolt, editor of ArtReview, this talk will also examine the meaning of expression in his interdisciplinary style, reflecting how his approach and characteristics have developed over time in response to the changing worldwide and Japanese art scene
Date: 10 October 2014 from 6.30pm
Venue: The Japan Foundation, London