"Artists at Work: Process Recorded" Exhibition at the Korean Cultural Centre UK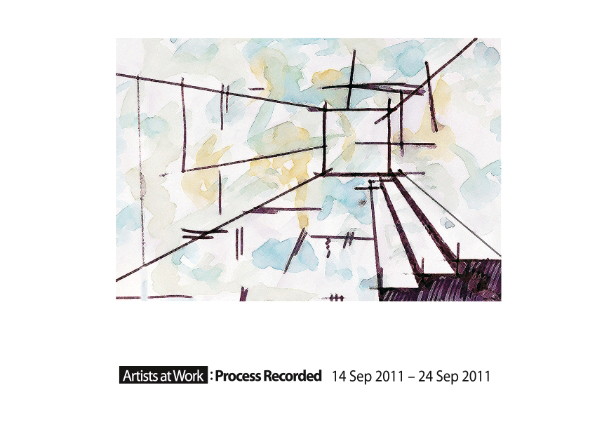 Date: 14.09.20011 – 24.09.2011
Venue: Korean Cultural Centre UK , Grand Buildings, 1-3 Strand, WC2N 5BW London, United Kingdom
Artists at Work: Process Recorded, an experimental exhibition as we suggest a different approach on the creative process and the archive of this work.
Each day, one of our ten participating artists will undertake a performative piece within our Multi-Purpose Hall here at the KCC. Every session, open to the public will be recorded live and broadcast to the KCC video screens: subsequently creating an archive of the 10 days work. The focus will be wholly on the artists' responses to the space, time, camera and audience afforded to them through this exhibition.
During the exhibition period, the work in process will be broadcast live and the work of the day before will be shown on screens throughout the KCC. Upon completion of this project we will examine the 10 day creative process with an artists' talk followed by a celebratory party. The Artists Talk & Closing Party will take place on 27 Sep 2011 from 17:00 and 19:00 respectively.
Participating Artists
14th Sep: Wonwoo LEE
15th Sep: Yoonsuk CHOI
16th Sep: Yeon LEE
17th Sep: Soon-Hak KWON
19th Sep: Ara JO/The Super Egos
20th Sep: Showna KIM
21st Sep: Dari BAE
22nd Sep: Woon ZUNG
23rd Sep: Jung Ju SEO
24th Sep: Magenta Gyoungcinn GANG