Asian Chairshot 2014 UK Tour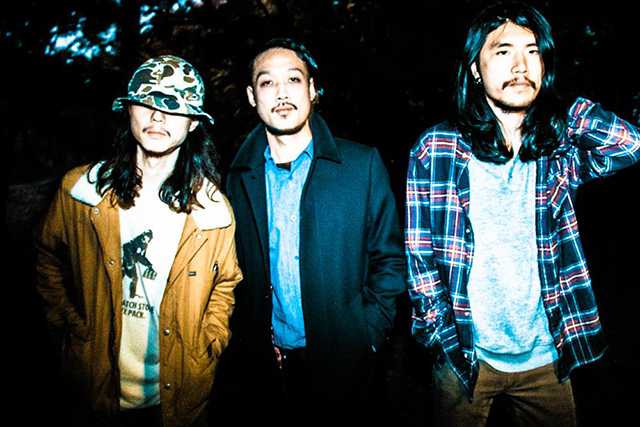 "Chairshot" is a kind of foul shots in wrestling and the name that has been in "Asian" in front of "Chairshot". So "Asian Chairshot" is.
Eventhough "Asian Chairshot" plays Rock Music as western music, they`ve formed to shock same impact to peoples like Chairshot with unique Korean melodies.
These energy blowing on the stage in a rock band composed of a set of three simple guitar, bass and drums is explosive. And vocal melodies of Korea, which joined on such energy would remain impressive for the first time all of these people probably.
History of the band as a newcomer boasts an exceptional talent and schedule now, we try to focus on Asia Chairshot these have received the attention of many people.
CAREER
1. June. 2011 : ASIAN CHAIRSHOT formed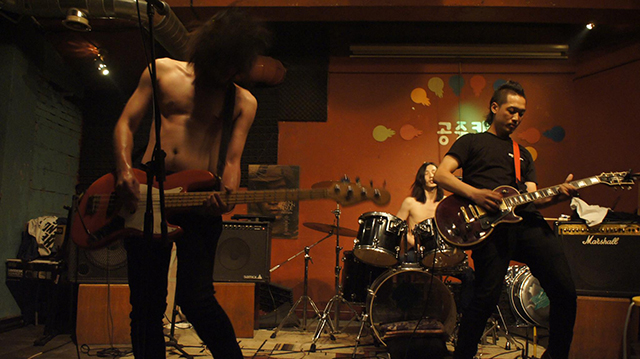 2. Sep. 2011 : S/T EP Released (as Digital Single)
3. Appeared in some of the biggest festival in Korea like Jarasum Jazz Fest 2011, Jisan Valley Fest 2012
4. May. 2013 : 1st EP released (as CD)
5. Officially endorsed by BRIXTON in S.Korea
6. Appeared iPad TV Add in S.Korea
7. Join to one of the biggest festival called BAYBEATS FESTIVAL in Sinapore at 28/June
8. Appeared in ANSAN VALLEY ROCK FESTIVAL in S.Korea at 27/July
9. Played in MU:CON 2013 Showcase 12/October
10. Got Second prize from 'HELLO ROOKIE OF THE YEAR 2013' at 9/November
11. ACS has finishied recording for 1st full length album in December 2013 under JEFF SCHROEDER (guitar from SMASHING PUMPKINS)'s producing and RYAN GROSTEFON(engineer from SMASHING PUMPKINS)'s engineering. Album will be out in April, 2014.
12. Will play in LIVERPOOL SOUND CITY FESTIVAL (1~3 May 2014)
13. UK Tour Schedule
May 2 Liverpool, England @ Seel Street Stage (Liverpool Sound City)
May 3 Liverpool, England @ Kazimier Gardens (Liverpool Sound City)
May 4 Chester, Wales @ The Compass
May 6 Sheffield, England @ The Bell Jar
May 7 Salford, England @ The Eagle Inn
May 9 London, England @ AAA
May 11 Bristol, England @ Pam Pam
May 12 London, England @ Pipeline
14. Interview
http://www.doindie.co.kr/en/asian-chairshot-interview/
SNS
Facebook: http://www.facebook.com/bandchairshot
Twitter: https://twitter.com/AsianChairshot