Asiana Awarded Skytrax's World's Best Cabin Staff Award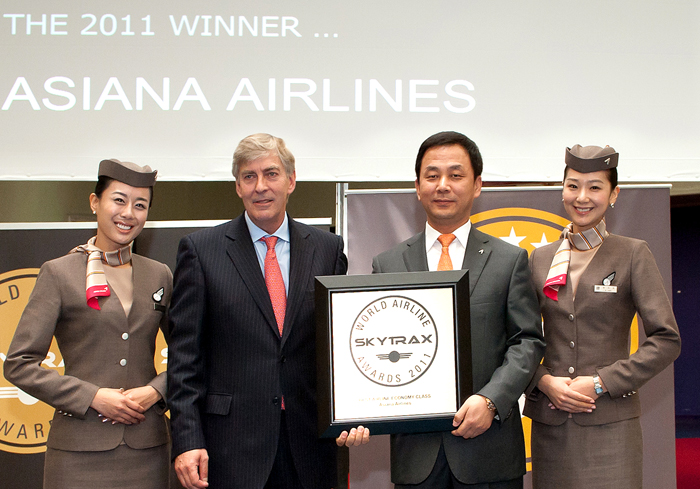 Asiana Airlines (President & CEO: Young-Doo Yoon) was awarded the 'World's Best Cabin Staff' and 'Best Economy Class' award from Skytrax during the 2011 Skytrax World Airline Awards held in Paris France on the 22nd.
'Skytrax World Airline Awards' is held by Skytrax, a leading airline evaluation and researching group established in 2000, conducts a annual survey towards international passengers whom have boarded international flights. By the results of this survey, Skytrax annually awards the Airline of the Year award and other 60 awards to the international carriers. This year's survey was hosted during July of 2010 to April of 2011 within a period of 10 months towards 18,800,000 boarded passengers.
Asiana Airlines has been the leader in the cabin service sector by developing exclusive cabin service programs such as the onboard Chef & Sommelier services, cabin magic shows, make-up services and much more. In addition, Asiana Airlines has been awarded the 'Best Flight Attendants' award for 7 consecutive years from world renowned Global Traveler Magazine and 5 consecutive years as the 'World's Best Flight Attendants' award from Business Traveler Magazine.