Ask me anything in Japanese with director Yuki Tanada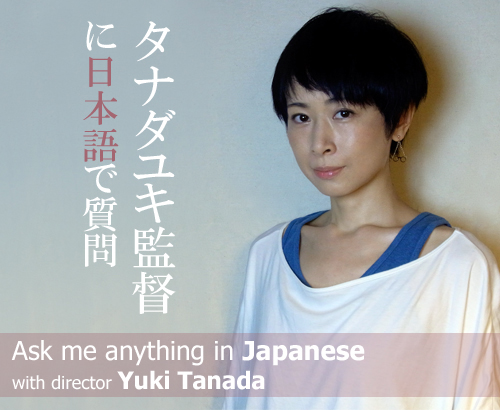 One of the highlights of the Japan Foundation's Touring Film Programme 2016 will be the screening The Cowards Who Looked to the Sky, Yuki Tanada's 2012 movie that boldly reveals the inner lives, hardships and cooped-up feelings of individuals in modern day Japan. As part of her UK tour, Tanada herself will be hosting a very special evening for students of intermediate and advanced level Japanese, where they will be given the opportunity to ask her in Japanese about her life, her work and her feelings about Japanese society.
To help them express their ideas and feelings, participants will be supported by the Japan Foundation's Japanese Language Advisors. Additionally, the fee will include complimentary tickets to view a screening of The Cowards Who Looked to the Sky (on either Feb 6th or Feb 9th, Cert. 18) prior to the event.
Fee: £10.00, including complimentary tickets to a screening of Tanada's The Cowards Who Looked to the Sky on either Feb. 6th or Feb. 9th
Open to: Speakers of Japanese aged 18+ whose language ability is intermediate or advanced (approximately JLPT N3 level/JF Nihongo Standard B1 or above). Priority will be given to those learning Japanese as a foreign language.
Deadline to book: Friday 5th February 9:30am
Date: 10 February 2016 from 6.30pm to 8.00pm
Venue: ICA London, The Mall, London SW1Y 5AH