At the Crossroads: Japan and Low-Skilled Foreign Workers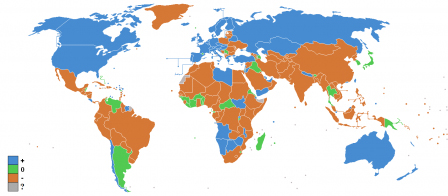 Despite a steady decline in the size of its workforce, Japan continues to prohibit the formal entrance of low-skilled migrant workers. In this talk, Dr Kristin Surak will discuss the history of labour migration in post-War Japan, and the ways in which the country has – at multiple crossroads – avoided a turn to foreign workers. Through a comparison with South Korea and Taiwan, she will focus on how Japan has arrived at a distinctive configuration within the region for dealing with labour migration.
Kristin Surak is a Senior Lecturer (Associate Professor) in Japanese Politics at SOAS, University of London, specializing in international migration, nationalism, culture, and globalization. Her book Making Tea, Making Japan: Cultural Nationalism in Practice was published by Stanford University Press in 2013, and received the Outstanding Book Award from the American Sociological Association's Section on Asia. Her articles on ethnic categorization, nation-building, symbolic power, capitalism and ethnicity, migration policies, and guestworker schemes have appeared in several prominent academic and intellectual journals, including the European Journal of Sociology, International Migration Review, Merkur: Zeitschrift für Europäisches Denken, Ethnic and Racial Studies, Lettre International, and the New Left Review. For her scholarship, she has been named a Chancellor's Fellow at the University of California, Los Angeles and a Fellow of the American Academy of Political and Social Science. She has received awards and fellowships from the Japan Foundation, Fulbright-Hays Foundation, European University Institute, Frankfurt University, the University of California Board of Regents, and the Sainsbury Foundation. Her current research compares migration regimes and temporary migrant labor programs in East Asia and across the globe. She received a PhD in sociology from the University of California, Los Angeles.
Date: Monday 16 March 2015, 6.45pm
Venue: The Swedenborg Society, 20-21 Bloomsbury Way, London WC1A 2TH