AUTO[MA]TION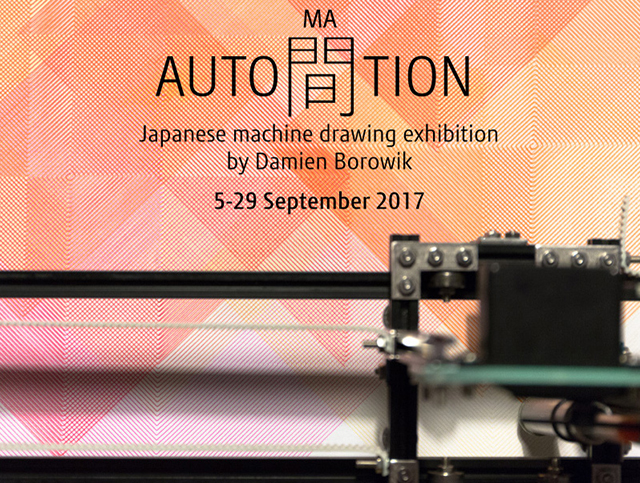 "Ma (間) is a Japanese word which can be roughly translated as gap, space, pause or the space between two structural parts. The spatial concept is experienced progressively through intervals of spatial designation.
[…]Ma is not something that is created by compositional elements; it is the thing that takes place in the imagination of the human who experiences these elements. Therefore, ma can be defined as experiential place understood with emphasis on interval." – Wikipedia, Aug 2017
Damien Borowik is a visual artist who investigates the art of making as aesthetics. Using either analog or digital processes, the artist develops his own creative tools and explores their mark-making abilities.
In this exhibition, Borowik uses his hand-crafted machines to create both figurative and abstract drawings through the repetition of lines with an emphasis on the space in-between.
Date: 5 – 29 September 2017
Venue: Sway Gallery, 70-72 Old Street, EC1V 9AN, London
E-mail: info@sway-gallery.com
Web: http://www.sway-gallery.com
Organiser: Sway Gallery London