AyaCon 2011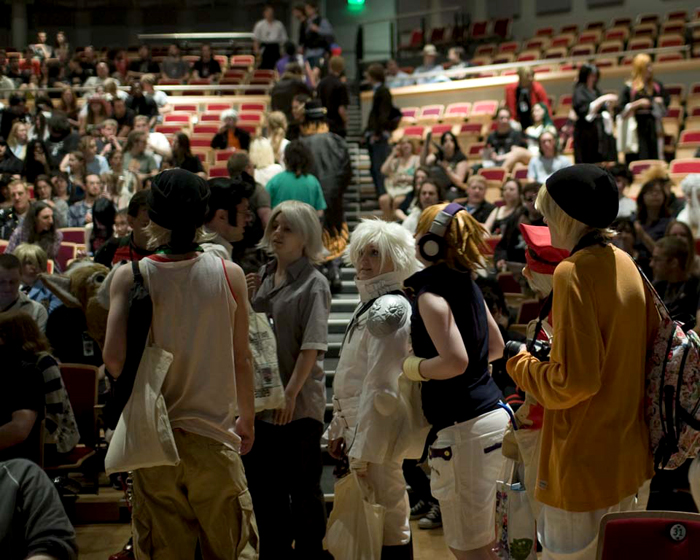 Date: 19 – 21 August 2011
Venue: Warwick Arts Centre, Warwick University, Coventry, CV4 7AL
E-mail: registration@ayacon.org.uk
Web: http://www.ayacon.org.uk/
Registration: £45
Organiser: AyaCon
AyaCon is a three day festival of Japanese popular culture. This typically includes music, anime, manga, cinema, cosplay, video games and food. The event consists of expert panels, screening rooms, a dealer?s hall, parties, concerts, gaming room, and much more.
Our members travel from across the country to attend the event, many staying in accommodation on-site all weekend.
AyaCon is one of the longest running Japanese culture festivals in the UK and has now been running for over 10 years. It was originally formed during the explosion of interest in Japanese anime and manga in the UK but has evolved over the years to cover all aspects of popular Japanese culture. It has consistently been one of the largest events of its kind in the UK, and was the first to bring over a Japanese band to play in concert with BLOOD in 2005.