Back to Bunraku: Japanese Puppetry on the Global Stage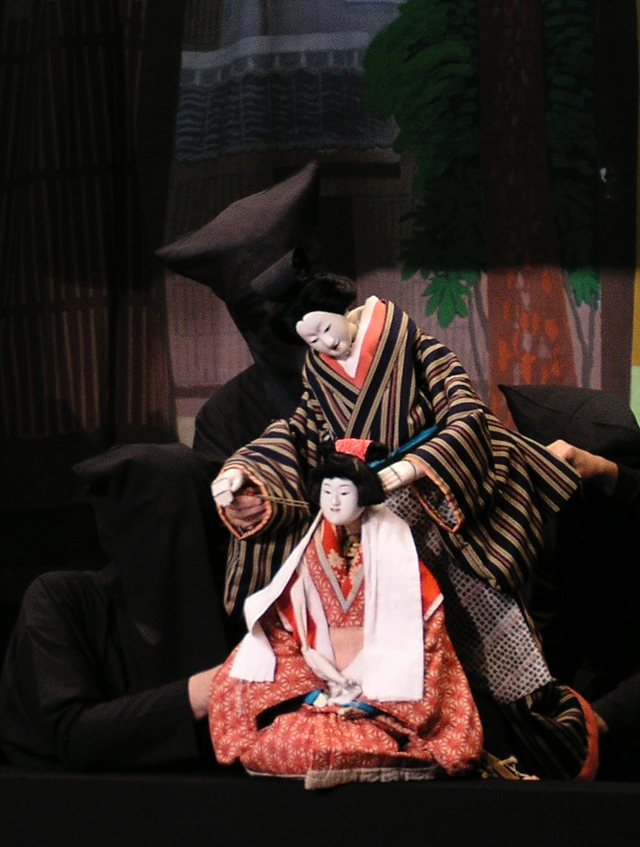 Japan, once dubbed 'the island of puppets' by French puppeteer Philippe Genty, has a long and prolific relationship with the animated figure. Over the last century Japan's rich puppet culture has entranced theatre makers the world over. For many, Japanese puppetry, especially the Bunraku Theatre in Osaka, is a standard to aspire to. This has led to many 'bunraku' and 'bunraku-style' puppets appearing across the world. But what are these 'bunraku-style' puppets? What relation do they bear to those of the Bunraku Theatre in Osaka? Does our admiration for the Bunraku Theatre veer towards fetishization and exoticism? What about all the other Japanese puppets? Why do we only talk about 'bunraku'?
Rouge28 Theatre and British UNIMA are hosting this research event to explore all these questions and more. This is a chance to hear from practitioners and researchers who are currently engaged with these issues and explore tensions around 'bunraku-style' puppetry in a friendly roundtable discussion. Immediately following this event Rouge 28 Theatre will perform their new production Kwaidan (ticketed separately).
This event is kindly supported by the Japan Society and the British Centre of UNIMA (Union Internationale de la Marionnette) an international puppet organisation affiliated to UNESCO and is free.
Free yet this is a post show discussion of 'Kwaidan'
Date: 6 November 2015, 5 – 6.15pm
Venue: New Diorama Theatre,15 – 16 Triton Street, Regent's Place, London, NW1
E-mial: aya@rouge28theatre.co.uk
Web: https://www.suspensefestival.com/back-to-bunraku-japanese-puppetry-on-the-global-stage/
Organiser: Rouge28 Theatre / British UNIMA