Bill Emmott in Conversation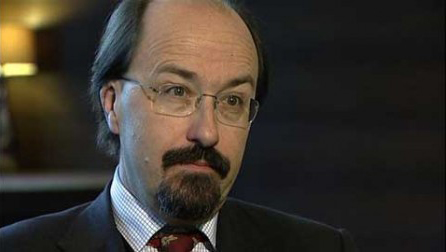 No sooner had Prime Minister David Cameron outlined his proposed EU reforms at a summit in Brussels then officials confirmed that the UK's in-out referendum will go ahead before they can be ratified.
In the face of this uncertainty, and the ongoing Greek debt crisis, what does the current state of the EU mean for the UK? Bill Emmott, respected journalist and author, will consider the implications of EU reform in conversation with Mami Mizutori, Executive Director of the Sainsbury Institute for the Study of Japanese Arts and Cultures. With the majority of Japanese companies' European headquarters based in London, this talk will be of great relevance to a broad range of Japan Society members and associated organisations. Bill's experience and writing on this topic will enable him to provide a level-headed and clear analysis of what is at stake, and the way forward.
Bill Emmott is an independent writer and consultant on international affairs, based in London and Somerset. He is involved with books, documentary films and the work of The Wake Up Foundation, a charity dedicated to education and communication about the decline of western societies. He is also Executive Producer of the recent documentary The Great European Disaster Movie, shown on BBC4, Arte, and NHK.
Prior to this, Bill was Editor of The Economist from 1993 until 2006, doubling its circulation during his tenure. He had also been based in the magazine's Tokyo office from 1983-1986.
Date: Wednesday 16 September 2015, 6.00 for 6.30pm
Venue: Mitsui & Co Europe plc, 9th Floor, 1 St Martins-le-Grand