Bodyscapes – New films by Japanese artists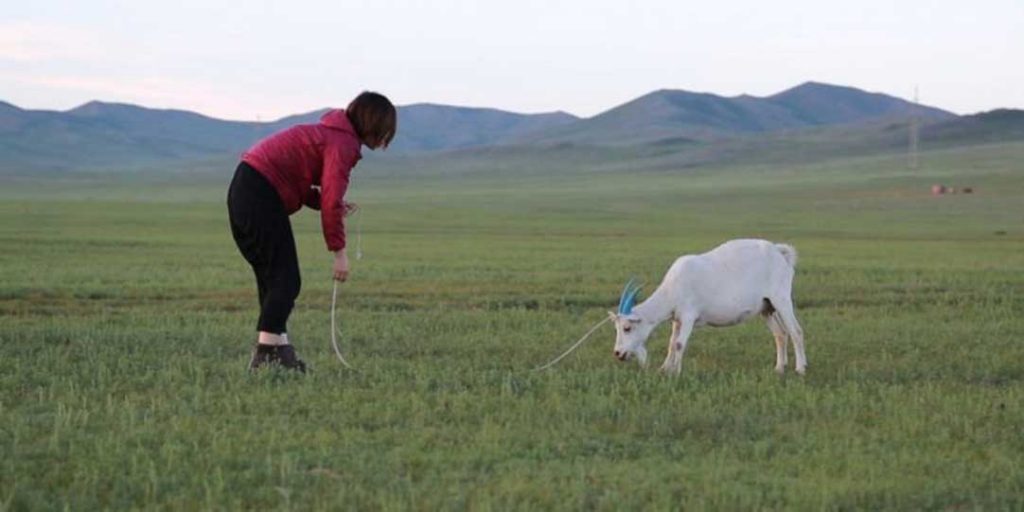 Bodyscapes is a collection of new films by Japanese artists whose use of the body is central to their work – either as a landscape, a political metaphor or method of expression – the body acts as a vehicle and subject to communicate ideas.
In Fuyuhiko Takata's Little Mermaid-inspired Cambrian Explosion, Takata's character – Princess Mermaid – attempts to create his own legs by bloodily sawing his tail in half. Aya Momose attempts to speak and converse with a goat, to share feelings of forgiveness and pain following the commitment from one body to another in her film, To Cuddle a Goat, a Poor Grammar Exercise. And in The Educational System of an Empire by Hikaru Fujii, the artist asks a group of young South Koreans to re-enact the tyrannical actions of colonial Japan upon the nation of Korea. All five films are UK premieres. The screening will be followed by a Q&A session with videoclub's Director and Curator.
Date: Thursday 28 February 2019, 6:00pm – 7:00pm
Venue: Daiwa Anglo-Japanese Foundation, 13/14 Cornwall Terrace, Outer Circle (entrance facing Regent's Park), London NW1 4QP