Book Launch and Talk: Making Tea, Making Japan. Kristin Surak in conversation with Christine Guth and Fabio Gygi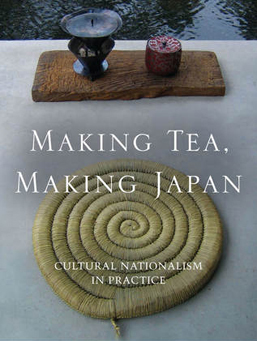 Why did an activity as mundane as tea preparation and drinking become one of the most potent symbols of Japan? How does the tea ceremony create an experience of Japaneseness – not just for foreigners, but for Japanese as well?
Drawing on her new book Making Tea, Making Japan: Cultural Nationalism in Practice, Dr Kristin Surak (SOAS) will explore the relationship between culture and nation in conversation with Dr Christine Guth (RCA) and Dr Fabio Gygi (SOAS).
The discussion will examine the tension-filled transformation of chanoyu from an aesthetic pleasure of elite men to a hobby of housewives as it came to embrace not merely the elite few, but the nation as a whole, and probe the ways that tea masters have capitalized on the association between tea and Japanese culture. As such, the tea ceremony serves as an exceptionally vivid illustration of one of the fundamental processes of modernity: the work of making nations.
Date: 11 June 2014 from 6.30pm
Venue: The Japan Foundation, London