Book Launch: Biographical Portraits Vol. X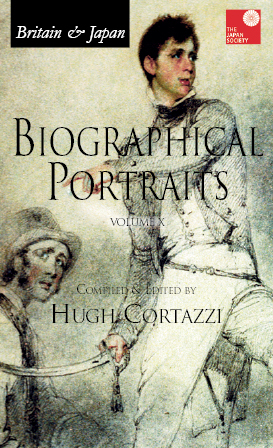 To mark the publication of Britain and Japan: Biographical Portraits Volume X, the Japan Society is holding a special book launch to mark this significant milsetone in its 125th anniversary year: ten books and nearly 600 'pen portraits' of individuals and organisations who have contributed to the development of the strong relationship between Japan and the UK.
The event will be chaired by Sir David Warren, and will feature talks by Sir Hugh Cortazzi and James Hoare, and will afford an opportunity to look back on the 25-year project. These will be followed by a short introduction to the Japan Society's new e-library, and a celebratory reception.
Biographical Portraits X forms part of a series recording the lives of men, women and institutions who have played a significant role in the development of UK-Japan relations. When read together these give a many-faceted picture of modern history, shedding light on controversial issues, illuminating past successes and failures, and providing a valuable point of reference for researchers and historians.
We are delighted to be able to offer copies of Biographical Portraits X free of charge to members of the Japan Society, while stocks last. Copies will be available to collect on the night. Further information on how to obtain your copy if you are unable to attend the event will be available shortly.
Date: Wednesday 22 June 2016, 6.30pm
Venue: Embassy of Japan, 101-104 Piccadilly, London W1J 7JT