Book Launch: Femininity, Self-Harm and Eating Disorders in Japan: Navigating contradiction in narrative and visual culture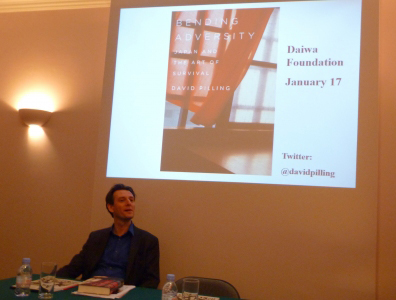 From the 1980s onwards, the incidence of eating disorders and self-harm has been on the rise amongst Japanese women. Mirroring this, women's self-directed violence is a theme increasingly seen in Japanese narrative and visual cultures.
Dr Gitte Marianne Hansen will discuss the relationship between normative femininity and women's self-directed violence in contemporary Japanese culture. She will explore the paradoxical roles of women, demonstrating how eating disorders and self-harm have become a standardised form of entertainment as part of a "female lifestyle." Looking at novels, artwork, manga, anime, TV dramas and news stories, Dr Hansen investigates this phenomenon of self-directed violence in both globally well-known Japanese culture such as Haruki Murakami's literary works and Hayao Miyazaki's animation, as well as culture unavailable to non-Japanese readers.
Hear how women's private struggles with their own bodies have now become public discourse, available for consumption as entertainment and lifestyle products.
Date: 1 March 2016, 6.00pm
Venue: Daiwa Foundation Japan House, 13/14 Cornwall Terrace, Outer Circle, London NW1 4QP
Tel: 020 7486 4348
Email: office@dajf.org.uk
Web: http://www.dajf.org.uk/event/bending-adversity-japan-and-the-art-of-survival
Organiser: The Daiwa Anglo-Japanese Foundation