Book Launch – Japan Copes with Calamity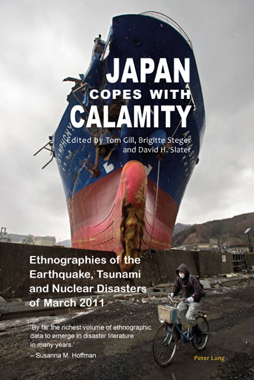 The Japan Foundation is delighted to present this book launch of Japan Copes with Calamity, the first collection of ethnographies in English on the communities affected by the Tohoku earthquake and tsunami of March 11, 2011 and the ensuing crisis at the Fukushima Daiichi nuclear power plant.
The evening will feature talks from three of the contributing authors Brigitte Steger (University of Cambridge), Tuukka Toivonen (Goldsmiths, University of London), and Alyne Delaney (Aalborg University). The formal proceedings will be followed by a drinks reception.
Date: 20 November 2013 from 6.30pm
Venue: The Japan Foundation, London