Bored Spies + smallgang tour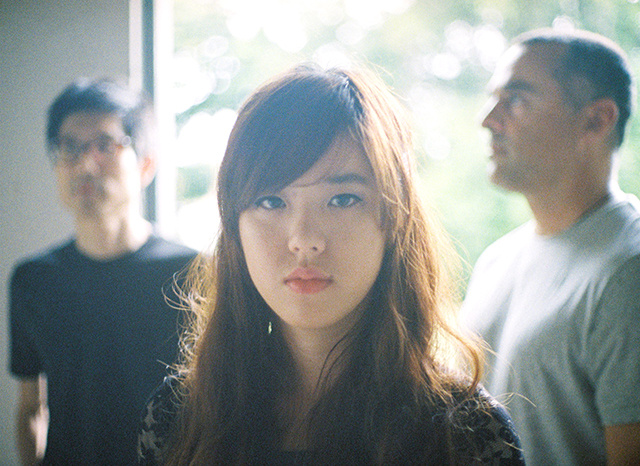 Bored Spies are an International three-piece. Formed in early 2012, the trio are currently based in Singapore, Seoul and Arizona with a
line up featuring Singaporean singer/guitarist Cherie Ko (Obedient Wives Club, Pastelpower) on vocals, Orestes Morfin (Bitch Magnet) and Panther Lau (Seam).
They have just announced the release of their debut single Summer 720 b/w '沙鼠E' (shāshǔ E) digitally, with a limited edition 7″ vinyl to follow on Deer Island in Asia/NA and Damnably in Europe.
Pre-production has commenced for a full-length album due later this year and the band will make their first international appearance in Barcelona at Primavera Sound 2013 this May.
May 25 Primavera Sound Festival Barcelona, Spain
May 26 Primavera al Parc Barcelona, Spain
May 27 El Vermell Manresa, Spain
May 28 Teatro Reina Victoria Madrid, Spain
May 29 O Meu Mercedes Porto, Portugal
May 31 Kontadores, Donostia San Sebastian, Spain
Jun 02 Sebright Arms London, United Kingdom w/ smallgang
Jun 05 The Ruby Lounge Manchester, United Kingdom w/ smallgang
Jun 07 Taylor John's House Coventry, United Kingdom w/ smallgang
Jun 08 Cookie Jar, Leicester w/ smallgang
small gang (damnably) play the UK dates
smallgang are a half-japanese London based trio fronted by two baritone voiced brothers that have been making a name for themselves with volcanic live shows exploding tight poppy post-punk with effortless complexity and crazed solo's. Bitch Magnet, Shonen Knife, Versus and Geoff Farina love these guys and so should you!
Gideon Co BBC 6musice: "rather good"
Artrocker: "deceptively deadpan songs often mutate into noisy but controlled thrashing. (Cockpit) is a particularly fine tune."
Website: http://www.damnably.com/smallgang/
Soundcloud: https://soundcloud.com/smallgang
Bored Spies Facebook: https://www.facebook.com/boredspies
smallgang Facebook: https://www.facebook.com/smallgangband
Source: Damnably