Bottle Mail from Okinawa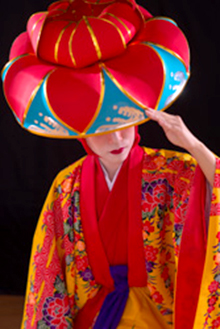 Following the success of last year's four-star productions, Ship of the Ryukyu returns to the Edinburgh Fringe with an exciting traditional song and dance show from Okinawa.
When a bottle containing an ancient message is opened the audience are taken back in time to the glorious Ryukyu Kingdom. Featuring live sanshin and flute music as well as eisa drumming, fan dances and traditional court dances.
'An enriching experience' (Three Weeks on The Ryukyu Classic). 'Enthralling performance' (BroadwayBaby.com on The Ryukyu Contemporary). **** (La Provence on Okinawa Sansan).
Date: 9 – 24 Ausut 2014 (no performance on 18th August)
Venue: Spotlites @ The Merchants' Hall, 22 Hanover Street, Edinburgh, EH2 2EP
Email: info@shipoftheryukyu.com
Web: http://shipoftheryukyu.com
Tickets: https://www.edfringe.com/whats-on/dance-physical-theatre-and-circus/bottle-mail-from-okinawa
Organiser: Ship of the Ryukyu