British Shipwrecks: Underwater Archaeology in Okinawa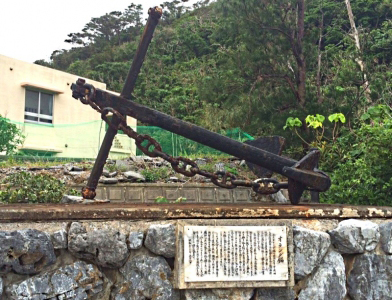 Japan and the UK have long been in contact through the ocean and evidence can be found of numerous foreign ships from underwater archaeological sites around the seas of Japan, often in the form of wrecks. The Okinawa islands in the south had long been independent as the Ryukyu Kingdom and played a crucial role as the conduit of trade between Japan and the outside world. Naturally, many foreign ships had passed through, and in some cases were stranded in the area now found as underwater archaeological sites. Among them, British shipwrecks are dominant in number.
The talk will focus particularly on the ship called the Benares, a 19th century clipper ship that departed from Cardiff Port and became stranded in Okinawa on the way to her final destination in 1873. The wreck site was found in bay of the very north of Okinawa-jima Island, called Ginama Bay. Investigation of the site and archival research of the ship in England revealed the interesting story of the Benares, as well as the history of cultural interaction between the UK and Ryukyu at that time.
Date: 29 September 2015, 6.00pm
Venue: Daiwa Foundation Japan House, 13 – 14 Cornwall Terrace, London NW1 4QP
Tel: 020 7486 4348
Email: office@dajf.org.uk
Web: http://www.dajf.org.uk/event/underwater-archaeology-of-the-british-wrecks-in-okinawa
Organiser: The Daiwa Anglo-Japanese Foundation