Brixton BookJam – Japan Special!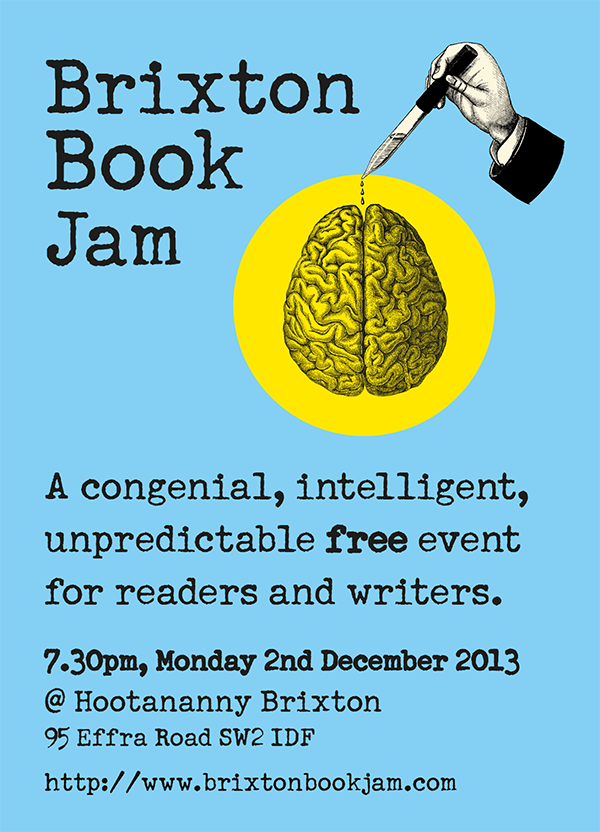 Don't miss the congenial, unpredictable, intelligent and FREE Brixton BookJam on Monday 3rd March.
Readings from: David Kessler, Justin Rollins, Joe Evans, Andrew James, Courttia Newland, Tom Holland, and Christie Watson. This time we're contributing to the Tokyo Literary Festival, and Hideo Furukawa, Keijiro Suga and Mizuho Ishida will be coming all the way from Japan!
Date: 3 March 2014
Venue: Hootananny, 95 Effra Road, Brixton, London, SW2 1DF
Tel: 07930451443
E-mail: zelda@badzelda.com
Web: http://www.brixtonbookjam.com
Organiser: Brixton BookJam