BUKATSUDO: Teaching Character in Japanese School Clubs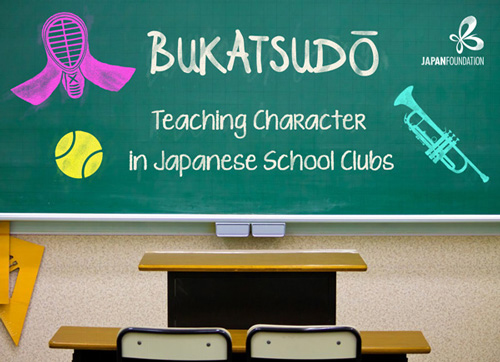 The bell rings for the end of the school day, but for children in schools across Japan it only signals the start of the next stage of their daily education.
Bukatsudō (extracurricular sports or cultural clubs), have played a formative role in the secondary school experience for school children around Japan for generations. On entry to junior high school, children are encouraged to pick a club, and stick with it though the rest of their time at school. Clubs demand huge time, effort and commitment from students, and from the teachers who take part as coaches. Practices at some schools can be held for up to two or three hours a day, up to six or seven days a week, after school, during weekends, and even school holidays, and are characterised by strict routine and ritual, group spirit, and hierarchical relationships between juniors and seniors.
In this special seminar, Dr Peter Cave, (University of Manchester), an anthropologist and Japanese education expert who has conducted extensive fieldwork and research in schools in Japan, will discuss the practice and origins of bukatsudō (including their surprising link to Victorian Britain), and the role they play in the Japanese school system today.
While Japanese educators have diverse views about clubs and their purposes, the practice of bukatsudō reflect the broad view that the Japanese school system is responsible not only for intellectual development of students but also for social and moral development, by teaching children basic values and social skills.
In the UK, 'character education' has been a subject of much recent debate with the Department for Education championing the idea that schools should not just focus on student's academic achievement but also take responsibility for cultivating good character.
In this context, Dr Cave will consider what Britain might learn from Japanese school clubs, arguing that Britain could learn a lot from their example, but would need to adapt rather than copy them.
Following his talk, to continue to explore these themes, Dr Cave will be joined for a comparative discussion on education for character development in the UK and Japan by leading character education expert Professor James Arthur, Director of the Jubilee Centre for Character and Virtues at the University of Birmingham.
Chairing the discussion will be Professor Takehiko Kariya (University of Oxford), an expert in the sociology of education, social stratification, and Japanese educational policies.
Date: 16 September 2015 from 6.45pm
Venue: Mander Hall, Hamilton House, Mabledon Place, London, WC1H 9BD