Carmen Blacker Lecture: 'Initiatic landscape' and Shugendo's mountain-entry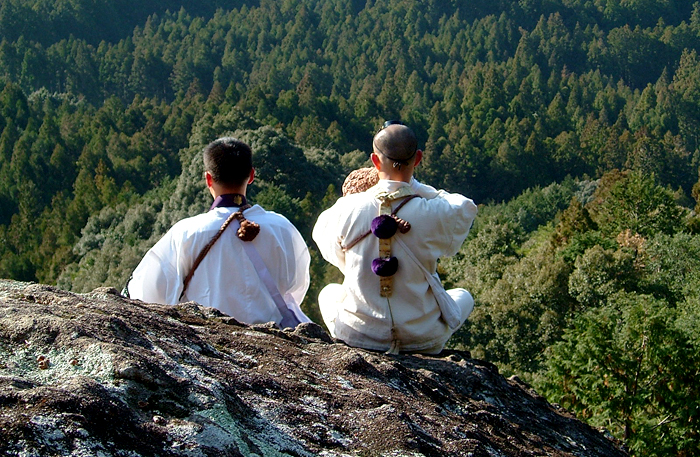 Date: Monday, 18th July 6:45pm – 8:00pm
Venue: Khalili Lecture Theatre, The School of Oriental and African Studies, University of London, Thornhaugh Street, Russell Square, London WC1H 0XG
Date: Thursday, 21st July 6:00pm – 7:30pm
Venue: Norwich Cathedral Hostry (Weston Room), Norwich NR1 4EH
In this second annual Carmen Blacker Lecture Series, Professor Bouchy will take a close look at painted scrolls or 'mandalas' representing mountains and other famous Shugendō sites – Kumano, Yoshino, Mounts Fuji, Tate, Haku and many others; most of which were painted between the 13th and 16th centuries. These paintings have mainly been studied in the context of work on Art History, Buddhism, and the fusion of Buddhism with local god cults (shinbutsu shūgō, honji suijaku). Now, taking for background studies on landscape and anthropological research focusing on experience of the world, the approach of Professor Bouchy places these paintings in the context of the history of Shugendō and analyses the relationship between them and real Shugen practices, notably those of the mountain-entry. Thus she sheds new light on the dynamics that have forged the necessary link between Shugendō and the mandalas of the mountains, which contributed to the spread of this iconographic genre.
The Carmen Blacker Lecture Series honours the memory and scholarship of Carmen Blacker (1924-2009). Each year a senior scholar will lecture on a theme related to Japanese religion or folklore. Professor Bouchy's thirty years of study in the field of Japanese ethnology brought both academics into close contact and collaboration. In the 'Preface to the Second Edition' of Catalpa Bow, Blacker wrote: 'To Dr Anne Bouchy likewise my lasting gratitude goes for the inspiration and guidance which her friendship has brought me since 1977. . . Her intuition and imagination, combined with her tireless research, have given a special insight to her work with which it has been a true privilege to be associated.' The Japan Society and the Sainsbury Institute for the Study of Japanese Arts and Cultures are pleased to have the opportunity to present Professor Bouchy as part of this series.
Admission is free and all are welcome. Booking is recommended and seats will be provided on a first come first serve basis. For the London lecture, please contact the Japan Society office on tel: 020 7828 6330 or submit the online booking form. For the Norwich lecture, please contact the Sainsbury Institute for the Study of Japanese Arts and Cultures on tel: 01603 624349 or email sisjac@sainsbury-institute.org. The lecture in Norwich will be given in conjunction with the Third Thursday Lecture Series.
The lectures are generously supported through a bequest from Carmen Blacker and executors of her estate.