Carmen Blacker Lecture – Paragons of Culture: The Soft Power of the Japanese Emperors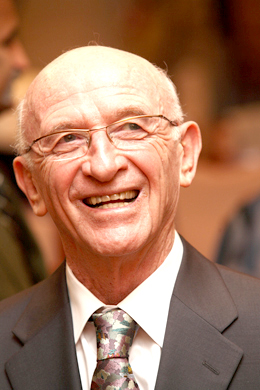 In this third annual Carmen Blacker Lecture Series, Professor Ben-Ami Shillony will examine the role of the imperial family in Japan. The emperors of Japan, for at least the last twelve hundred years, lacked political, military, economic and judicial power. Nevertheless, their dynasty has never been toppled or challenged. The enormous prestige of the imperial family derived not only from the belief that the emperors were descendants of the Sun Goddess, but also from the soft power which they wielded as paragons of culture. Detached from the hard power of other heads of state, they engaged in performing religious rites, composing poetry, compiling anthologies and pursuing arts. The imperial court played a crucial role in the cultural development of Japan. It preserved Shinto, patronized Buddhism, advanced Chinese civilization, promoted Confucianism, and championed Western culture. The Shōwa emperor started a new tradition of imperial family members engaging in science. During the period between 1894 and 1945, when the emperors were used to sanction Japan's wars of aggression, their cultural activities continued unabated. Today the imperial family of Japan excels in science and poetry more than any other royal family in the world.
The Carmen Blacker Lecture Series honours the memory and scholarship of Carmen Blacker (1924-2009). Each year a senior scholar will lecture on a theme related to Japanese religion or folklore. Professor Ben-Ami Shillony was twice awarded the Michael Milken Prize for Excellence in Teaching. In 2000 the Emperor of Japan, through the Japanese ambassador to Israel, bestowed on him the Order of the Sacred Treasure, Gold and Silver star (Kun-nitō Zuihōshō). In October 2010 he received the Japan Foundation Award and was granted an audience with the emperor and empress. The Japan Society and Sainsbury Institute for the Study of Japanese Arts and Cultures are pleased to have the opportunity to present Professor Ben-Ami Shillony as part of this series.
Admission is free and all are welcome. A drinks reception will follow each lecture. Booking is recommended and seats will be provided on a first come first serve basis. For the London lecture, please contact the Japan Society office on tel: 020 7828 6330, email events@japansociety.org.uk or submit the online booking form. For the Norwich lecture, please contact the Sainsbury Institute for the Study of Japanese Arts and Cultures on tel: 01603 597507 or email sisjac@sainsbury-institute.org. The lecture in Norwich will be given in conjunction with the Third Thursday Lecture Series.
The lectures are generously supported through a bequest from Carmen Blacker and executors of her estate.
Monday 16 July 2012 6.45pm
Khalili Lecture Theatre
The School of Oriental and African Studies
University of London
Thornhaugh Street
Russell Square
London WC1H 0XG
And
Thursday 19 July 2012 6.00pm
Norwich Cathedral Hostry (Weston Room)
Norwich NR1 4EH