Catch the blossom – A Haiku Workshop with Sho Otaka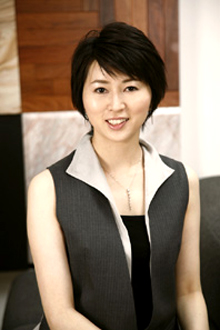 Date: Saturday 24 March 2012 (3.00 – 5.00pm)
Venue: The Triangle Space, Chelsea College of Art, 16 John Islip Street, LondonSW1P 4JU
Cost: Free
Booking essential: 020 7828 6330 or email events@japansociety.org.uk
Explore the beauty of haiku through a writing workshop with poet Sho Otaka. The cherry is one of the most frequently used seasonal references (kigo 季語) for spring and will form the focus for this session. Sho Otaka will read spring haiku and discuss their structure and references, paying attention to the subtle ways in which mood and meaning is conveyed through allusion to this flower. Working with British haiku poet, Paul Conneally, Sho Otaka will encourage and assist participants to create their own haiku in English or in Japanese.
Sho Otaka has been writing haiku since the age of 13 and published her first collection「ひとりの聖域」(hitori no seiiki) when she was 18 years old. Her recent book「親子で楽しむ こども俳句塾」(oyako de tanoshimu – kodomo haiku juku: 2010, Meiji Shoin) encourages parents to write haiku with their children. Since 2004, Sho Otaka has made it her mission to organize haiku workshops for beginners, both adults and children. As well as working on her own haiku, she gives lectures, appears on television and judges competitions.
This event is organised in conjunction with an exhibition 'Catch the moon, Catch the blossom' at the Triangle Space Gallery, Chelsea College of Art & Design. Open daily (including weekends) 11.00am – 6.00pm, 21 – 29 March.