Climate and Energy Policy in Post-Crisis Japan and the UK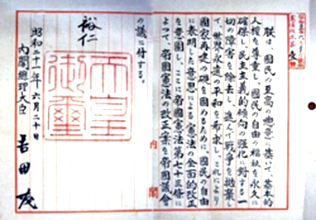 From the 1990s on, most observers thought that Japan was developing in the direction of a UK- or US-style political system based on two main parties. But the Democratic Party of Japan was hammered in the December 2012 Lower House election. With Prime Minister Abe's popularity currently riding high, the Liberal Democratic Party (LDP) is expected to consolidate its power with additional gains in the Upper House election in July. Is Japan entering into a new period of prolonged LDP dominance?
Elements within the LDP sense that the party's current strength may offer an historic opportunity to revise Japan's Constitution, which was imposed by the victorious Allies after the end of World War II. Suggestions range from changing the rules to make future amendments easier, to amending Article 9 (which renounces war), or even drafting a completely new constitution from scratch. Any talk of changing Japan's "anti-war" Constitution is anathema to at least some of the country's neighbours, so what are the prospects here?
Contributors:
Professor Kensuke Takayasu is Professor of Political Science at the Faculty of Law, Seikei University in Tokyo
Date: 13 June 2013, 6.00pm
Venue: Daiwa Foundation Japan House, 13 – 14 Cornwall Terrace, London NW1 4QP. Nearest tube: Baker Street
Tel: 020 7486 4348
Email: office@dajf.org.uk
Web: http://www.dajf.org.uk
Organiser: The Daiwa Anglo-Japanese Foundation