Cocktails, Karaoke and Japanese games… (Retrotainment)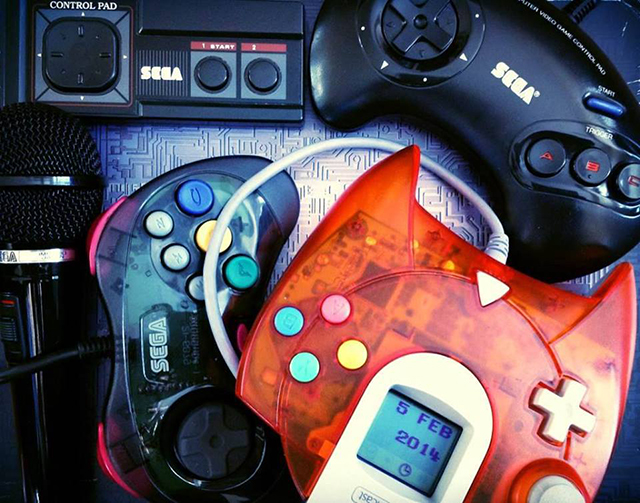 Established in June 2013, REZtron is a pop-up Japanese retrogaming entertainment brand (or retrotainment!) that was inspired by the fusion of 80's chic,Japanese otaku culture and retro games from the 80s and 90s.
The concept behind REZtron came to mind by an ex games industry exec who first witnessed the popularity of a similar form of entertainment on a trip to Tokyo in 2002.
"The interest for games and consoles of yesteryears are a growing popularity these days amongst the 25-40 year old demographic, especially when it comes to the IPs and consoles of a certain Japanese gaming legend who is sadly no longer in the console race."
The aim of REZtron is to fulfill the needs of these nostalgic 'retrogaming otakus' on a monthly basis with these retro games but in a social environment, with the addition of drinks, tournaments and karaoke thrown in.
We'll be warming up the year with legendary games on all four generation of SEGA consoles (Master System,Mega Drive,Saturn,Dreamcast)
Legendary games including Golden Axe,R-Type,Streets of Rage 2,Alien Storm,Sonic 2, Shinobi III, 4- player Micro Machines 2,Virtua Cop,SEGA Rally,House of the Dead 2,Virtua Fighter 2,Typing of the Dead,Marvel Vs Capcom 2 and many more…
Displayed on sexy CRT TVs and a Projector screen
SEGA Rally Time attack competition (#kingofthedesert)
Current Top 5: http://www.reztron.co.uk/retrotainment-calendar.html
3-D gaming (80s styley!)
Retrogaming Prizes to give away
2for1 cocktails until 9pm
DJ – Electronic sounds of the 80s/90s
and most importantly….80s/90s KARAOKE on the SEGA MEGA-CD!!
Admission: £2.50, **Cosplayers get in FREE!!**
Date: 5 February 2014
Venue: REZtron (Basement of The Hoxton Pony) The Hoxton Pony,104-108 Curtain Road , EC2A 3AH London
Email: info@reztron.co.uk
Web1: http://www.reztron.co.uk
Web2: http://www.eventbrite.co.uk/e/cocktailskaraoke-and-sega-consolesretrotainment-tickets-9886155758
Web3: https://www.facebook.com/events/691692237529286/?ref=22
Organiser: REZtron