COLLECT 2014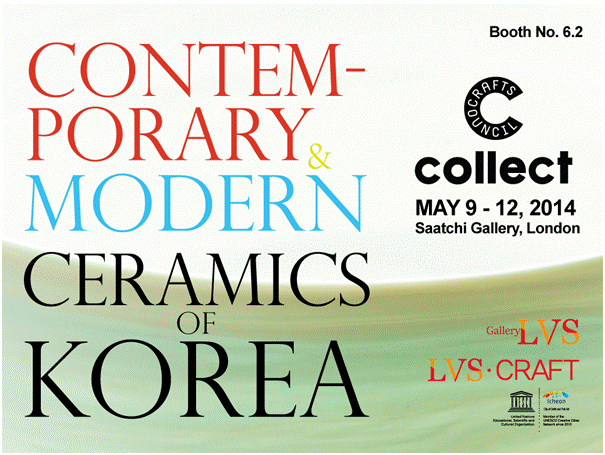 COLLECT, the leading international art fair for contemporary objects, returns to the Saatchi Gallery in 2014 with an impressive roster of 36 international galleries, alongside seven Project Space artists. This showcase of innovation and excellence will feature contemporary objects for sale from over 400 artists, ranging from ceramics and glassware to jewellery and woodwork, cementing COLLECT 2014 as the place to view and collect museum-quality contemporary craft. The fair appeals to established and new collectors alike and acts as a perfect springboard to start cross-collecting. COLLECT was launched by the Crafts Council in London in 2004 and has since established itself as the leading international art fair for museum-quality contemporary craft, attracting both private and institutional collectors – the V&A, the British Museum, the National Museum of Scotland, the Mint Museum, USA, and the National Museum of Decorative Arts, Norway, to name a few – looking to buy exemplary work from leading artists from around the world. Prices start at £500, rising into the thousands.
Exhibition Concept
Gallery LVS and LVS CRAFT proudly present 10 contemporary white porcelain artists most of whom are returning artists from previous COLLECT 2013 and 5 modern master ceramicists of Icheon (a city in Gyeonggi Province well-known as a center of South Korean ceramic studios). Since the successful introduction of contemporary Korean ceramics in the previous COLLECT 2013, Gallery LVS and LVS CRAFT hope to push forward with the momentum and continuously present unique aesthetics and techniques from Korea that are also universally comprehensible via the language of contemporary design.
The 'National Craftmasters' are titles only given to those who have dedicated most of their lives to master and influence certain genre of craft. The 5 masters have succeeded the true aesthetics and techniques of traditional Joseon and Goryeo celadon and Buncheong ceramics (grayish-blue-powdered celadon). They also combine their own patented pigment and glaze with the traditional, showcasing harmonious transfusion of the old and the new.
All the participating artists represent the highest ends of Korea's contemporary and traditional ceramics. The rare combination of two contrasting styles: contemporary white porcelain and modern translation of traditional Korean celadon, display the most exquisite diversity of Korean ceramics.
Dates: 2013. 5. 9 – 5.12
Exhibit Title: COLLECT 2014
Exhibit Sub-title: Contemporary and Modern Ceramics of Korea
Organizer: Crafts Council, UK Gallery LVS & LVS CRAFT
Location: Saatchi Gallery, Duke Of York's HQ, King's Road, London SW3 4RY, United Kingdom