Competing Identities: Japan, the Koreas, and Missed Opportunities – John Swenson-Wright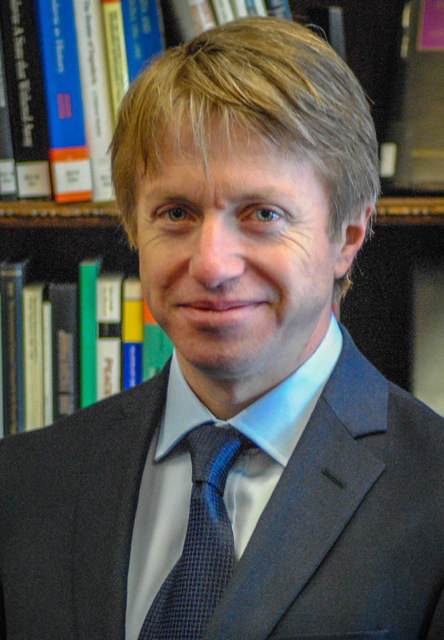 Since 2011, Japan, the Republic of Korea (ROK) and the Democratic People's Republic of Korea (DPRK) have all undergone important leadership transitions. Abe Shinzo, Park Geun-hye and Kim Jong-un each, in their different ways, reflect both important historical continuities and new opportunities for a breakthrough in diplomatic relations in Northeast Asia.
Notwithstanding this important change in leadership, Japan's relationship with the Korean peninsula remains mired in controversy and the opportunities for an improvement in ties between Tokyo, Seoul and Pyongyang seem frustratingly limited. How much of this is a function of historical disputes, geopolitical tensions, or personal proclivities on the part of individual leaders? To what extent might external actors, whether the United States or China, offer a way out of the current predicament? This talk considers the current situation, drawing upon recent visits to Seoul, Tokyo and Pyongyang, and also from findings from the British archives.
John Swenson-Wright is Senior University Lecturer in Modern Japanese Studies and fellow of Darwin College, Cambridge. He has a BA from Christ Church, Oxford, an MA from SAIS, Johns Hopkins, and a DPhil. From St. Antony's, Oxford. His publications include Unequal Allies? United States Security and Alliance Policy Towards Japan, 1945-1960 (Stanford, 2005), The Best Course Available. A Personal Account of the Secret U.S.-Japan Okinawa Reversion Negotiations (Hawaii, 2002), (with Ruediger Frank) Security Issues for Northeast Asia: Korea and East Asia: The Stony Road to Collective Security (Brill, 2013), and (with Chung-in Moon) Crisis of Peace and New Leadership in Korea: Lessons of Kim DAe-jung's Legacies (Yonsei University Press, 2013) He comments regularly for the international media on the international relations of East Asia, with particular reference to Japan and the Korean peninsula. In March 2014 he was appointed as the Head of the Asia Programme at Chatham House. He is a member of the World Economic Forum (WEF)'s Global Agenda Council (GAC) on Korea, and has been a member of the UK-Korea Forum for the Future and the UK-Japan 21st Century Group.
Date: Monday 19 May 2014, 6.45pm
Venue: The Swedenborg Society, 20-21 Bloomsbury Way (Hall entrance on Barter St), London WC1A 2TH