Concert: Celebrating the Legacy of Sugihara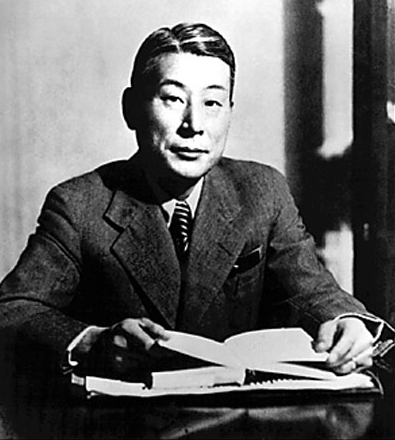 People from the British, Lithuanian, Japanese, and Jewish communities come together to celebrate the legacy of the Japanese diplomat Chiune Sugihara. Serving as a Vice-Consul for the Consulate of Japan in Kaunas in Lithuania during the Second World War, he granted Japanese transit visas to many Jews who fled their home countries and saved thousands of lives.
The event has been initiated by the musicians and produced by Yoshie Omata in collaboration with the London Santara-Šviesa club, the Embassy of Lithuania in the UK, the Board of Deputies of British Jews and supported by the Embassy of Japan in the UK.
The programme will include music by Joseph Achron, Toru Takemitsu, Bronius Kutavicius and Dmitri Shostakovich performed by the Orphic Trio (Orpheus Papafilippou – violin, Andrea Mundy – cello and Rimantas Vingras – piano), as well as traditional Japanese songs sung by Reiko Zaiki, accompanied by Yura Zaiki on the piano.
Admission Free
Date: 9 April 2014
Venue: Council Chamber, Deptford Town Hall, Goldsmiths, University of London, New Cross Road, Lewisham, SE14 6AF
E-mail: yoshieomata06@gmail.com
Web: http://www.gold.ac.uk/calendar/?id=7497
Organiser: London Santara-Šviesa Club (co-organiser)