Confucius in Tokugawa Japan: Unofficial Ceremonies of Worship, with James McMullen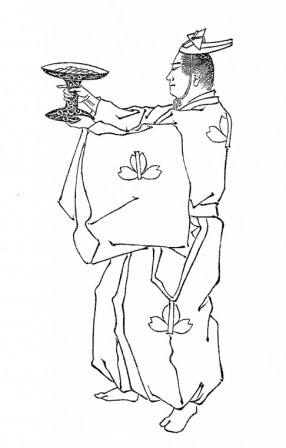 For this year's Carmen Blacker Lecture we are delighted to welcome James McMullen​, a highly respected scholar of Japanese Confucianism,​ and Fellow Emeritus at St Antony's and Pembroke Colleges, Oxford. The Carmen Blacker Lecture Series honours the memory and scholarship of Carmen Blacker and is organised jointly by the Sainsbury Institute for the Study of Japanese Arts and Cultures and the Japan Society. Each year a senior scholar is invited to speak on a theme related to Blacker's research in the area of Japanese religion and folklore.
This lecture explores the possibly subversive nuances of two ceremonies to worship Confucius in 17th century Japan. Confucianism is, with Buddhism and Shinto, one of the great traditions that form the inheritance of modern Japan. Confucius was widely worshiped during the late feudal (Tokugawa) period in a now little known ritual called the sekiten. This ceremony is generally interpreted as providing an ideology for the political dominance of the samurai. Early in the period, however, several independent Confucian scholars initiated unofficial, short-lived ceremonies which reflected a different side of the tradition. Two of these are well documented: the ceremony of Matsunaga Sekigo (1592-1657) was a cultural celebration that appealed to the court and ancient civil nobility; and the liturgy designed by the merchant-scholar Nakamura Tekisai (1629-1702) was explicitly intended to appeal to commoners outside the samurai estate.
Date: Monday 18 July 2016, 6.45pm
Venue: The Swedenborg Society, 20-21 Bloomsbury Way, London WC1A 2TH