Contemporary Theatre in Japan – Viewed from the Perspective of Underground Theatre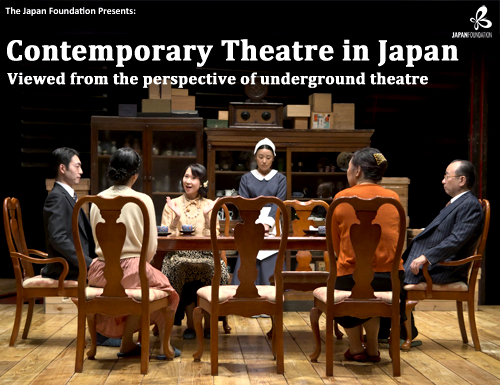 Underground theatre emerged in Japan from the mid-1960s as a new style that broke away from conventional theatre. Represented by figures including Juro Kara and Tadashi Suzuki, the underground theatre was part of a new wave of Japanese culture. Closely connected with the New Left student movement, their stance was that theatre, as a medium of expression, exists to affect social change. Whilst some of the forerunners of underground theatre are still active today, can we see any relationship between such a revolutionary change in the 1960s and the current style of contemporary theatre, or was it a one-off historical anomaly?
In this special talk, Hiroyuki Takahashi, a Japanese theatre critic, will look into the connection between the styles of the 1960s and theatrical work by younger generations of today, highlighting how the movement in the 1960s has had a continuing influence upon contemporary theatre while showcasing a number of contemporary examples such as Akira Takayama's Port-B and Shu Matsu's Sample. Joined by Peter Eckersall, Associate Professor of Theatre Studies at the University of Melbourne, Australia, they will also seek to develop further this link between underground theatre of the 1960s and contemporary theatre.
Date: 29 January 2013 from 6.30pm
Venue: The Japan Foundation, London